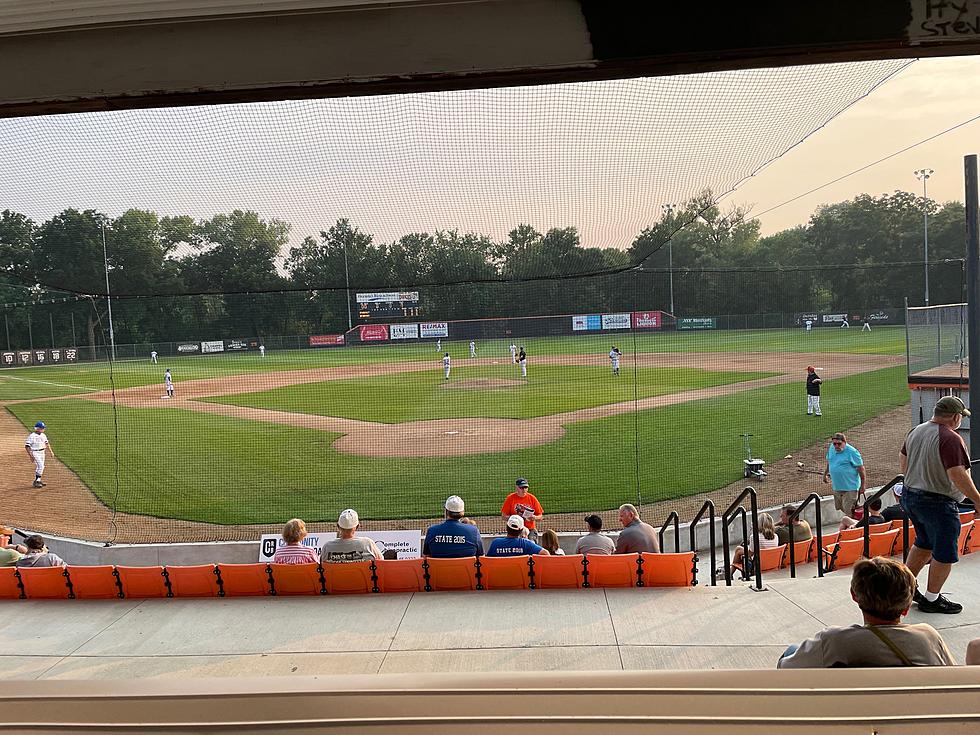 Chanhassen Eyeing 5th Straight Class B State Baseball Title
My View from Extended Announcer Box at Memorial Park- Dundas. Photo by Gordy Kosfeld
The Chanhassen Red Birds have won five consecutive Minnesota Baseball Association Class B State Amateur Tournament titles.
The 16-team tournament will have all it's games in Miesville and Dundas as currently scheduled.  The MBA is noting the sites are subject to change.
In Class B the tournament is single elimination until the final four teams are determined.  Then it becomes double elimination.
Class B also does not have drafted players like Class C does.
The Red Birds open against Coon Rapids on Saturday, August 20, 2022 at 7:00 p.m. in Miesville.
Other opening round games have Miesville hosting the Prior Lake Jays in their game on Friday, August 19, 2022 at 7:30 p.m.
Dundas has the Eagan Bandits at Memorial Park on Sunday, August 21, 2022 at 4:30 p.m.
The New Market Muskies play in Dundas against the Moorhead Brewers at 1:30 p.m. on Sunday, August 21, 2022.
11:00 a.m. Saturday, August 20, 2022 in Miesville Cold Spring faces Anoka at 1:30 p.m. at Jack Ruhr Field in Miesville it's Blaine Fusion vs Sobieski Skis (last year's Class C Champions).
Champlin Park opens with Chaska at 11:00 a.m. Sunday, August 21, 2022 in Dundas.
The Rochester Royals open against Hamel Hawks 4:30 p.m. on Saturday, August 20, 2022 in Miesville.
The Class B MBA State Tournament Bracket is here.
The Dundas Dukes have some athletes from the area including Drew Sathrum of Kenyon, Charlie Ruud of Cannon Falls, Todd Mathison and Josh Maus of Northfield and Carson Jones of Farmington.
Rudd, Mathsion, Maus, Jones and Patrick Wadzinski of Dundas all went to St. Olaf College to play baseball.
Brian Sprout of Lake City and St. Olaf fame is still a member of the Miesville Mudhens team.
Sprout was a fantastic football and baseball player for the Oles.
You could probably guess these right?
LOOK: The oldest cities in America
Though the United States doesn't have as long of a history as some Old World countries, it still has plenty of historical charm.
Stacker
brings you a list of the 50 oldest cities in America.