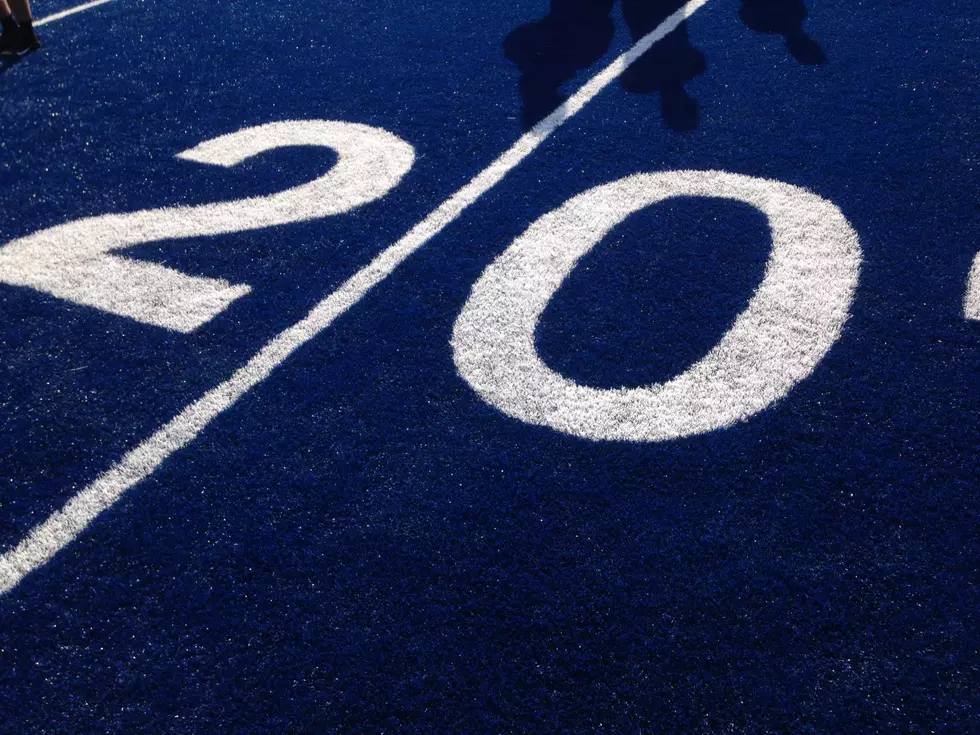 Cash Wise Foods Team of the Week: Waseca Football
Roy Koenig/Townsquare Media
After qualifying for their second straight state tournament, the Waseca football team is the Cash Wise Foods Team of the Week. Cash Wise Foods and Pharmacy of Owatonna and Waseca will present a $50 gift card to a charity in the district of the team of the week during the 2019-2020 school year.
The Bluejays put up a valiant effort on Saturday afternoon in Lakeville but lost to Jackson County Central 31-21 in the Class AAA quarterfinals. Waseca pulled within 24-21 late in the third quarter. Last year the 'Jays made it to the semifinals in US Bank Stadium of the Class AAAA tournament. This year's seniors collected the most wins in school history for their careers.
Waseca beat top-seed Stewartville 42-20 in the Section 1AAA final to reach the state tournament for the third time overall.
In other news for the Waseca sports department, the girls tennis team earned the top GPA in team history. Cross country runner Ella Dufault finished 16th at the Class AA state meet November 2.
Waseca's girls' hockey game on Saturday, November 9 was postponed due to the football team's state tournament game. Coincidentally, their opponent Minnehaha Academy also was double-booked as the SMB Wolfpack was also playing in the state gridiron tournament.
Several other Section 1 teams have advanced to the semifinals. Blooming Prairie whipped Springfield 42-20 and will play Ada-Borup at US Bank Stadium at 11:30 am Saturday, November 16 on Kat Kountry 105 FM. Caledonia won their 66th consecutive game, beating Pipestone Area 56-14 Friday. The four-time defending champion Warriors will play Barnesville Friday at 11:30 am.
Winona, who lost to Waseca in the 2018 state quarterfinals, gets the chance to play at US Bank Stadium this season thanks to a 24-14 win over Simley. The Winhawks will face Rocori Friday, November 15 at 4:30 pm.
Owatonna lost 21-0 to St. Thomas Academy Saturday, ending the Huskies season short of the state semifinals for the first time in four years. Grand Meadow lost 42-12 to top-rated Mountain Lake, which will force an end to a string of seven straight appearances for the Section 1-nine-man team in the Prep Bowl. Section 1 has won the last six championships. Spring Grove won the last two. Grand Meadow captured the previous four and played in the title game the year before as well.