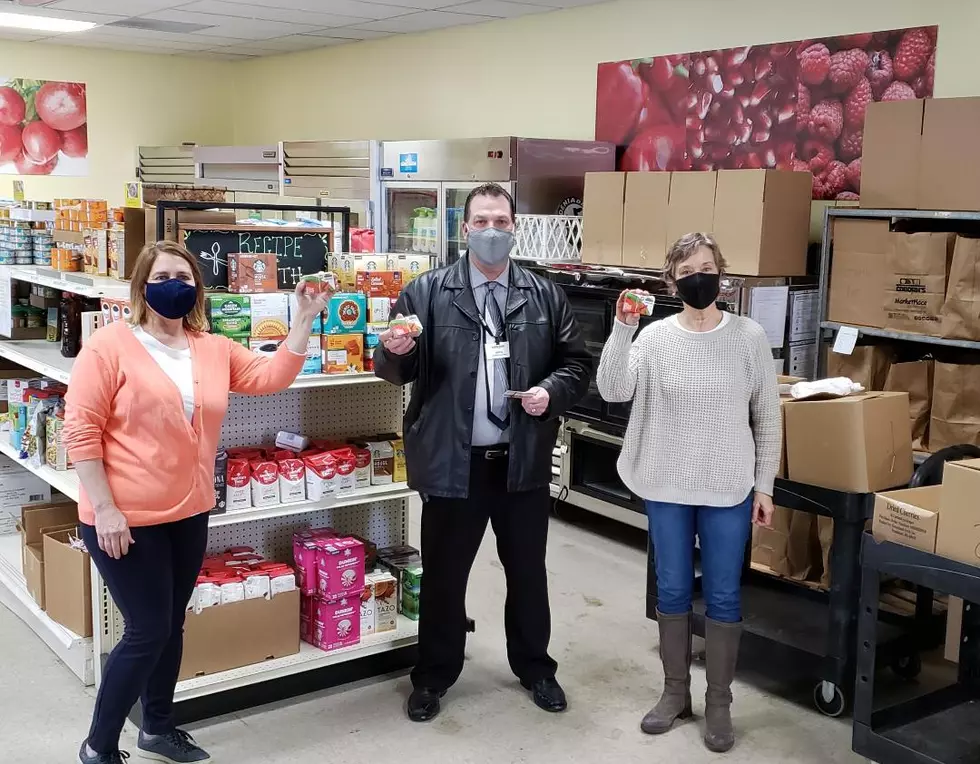 Cash Wise Committed to Putting Food on the Table
Rich Will/TSM
It's approaching a year since the pandemic began and Cash Wise Foods continues their support for helping people in Owatonna and Steele County with another set of gift cards donated to Community Pathways of Steele County. From the start of this crisis, Cash Wise representatives have made regular trips to Steele County's food shelf with a variety of donations that have reached a grand total of $8,430.
Over the last year Cash Wise of Owatonna has donated toilet paper, cookies, crackers, and paper bags in addition to stacks of gift cards. Nancy Ness is co-director of Community Pathways along with Maureen Scholobohm, and says their goal is to make sure people have food on the table.
The means to that end has shifted to more delivery since the pandemic began. She appreciates the donations from Cash Wise and other local businesses and individuals who have stepped up. She says they also receive free federal food from Channel One that has allowed them to increase package size on some items.
The most recent donation of $4,000 was from Cash Wise Foods 'round-up' promotion during the holidays. Customers had the option of rounding up their total with the extra money going to the food shelf. Store Director Keith Ramm presented the gift cards to Ness and Schlobohm.
Andy Knoblauch, VP of Center Store Merchandising for Coborn's Inc., the parent company of Cash Wise, states in a letter, "Each year Coborn's Inc. invites people in the community to support their fellow neighbors in the fight against hunger. Over the holiday season, Coborn's ran a donation program that allowed people of the local community to donate to their local Food Shelf and Humane Society."
Enter your number to get our free mobile app
Top New Year's Resolutions for Each State Based on Google Research