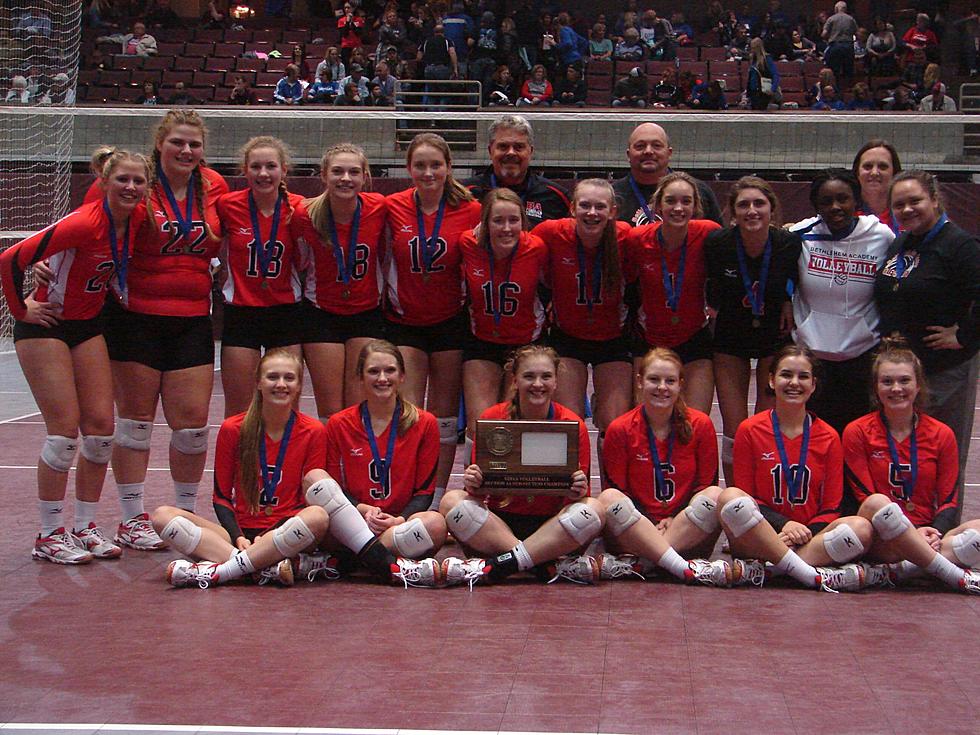 Boelter Being Inducted into the National High School Athletic Coaches Hall of Fame
Roy Koenig/Townsquare Media
Former longtime Faribault Bethlehem Academy boys basketball and volleyball Head Coach Franz Boelter will be inducted this July into the National Hall of Fame of the National High School Athletic Coaches Association.
In the letter congratulating Boelter for his choice it states, "During your career you have become part of the lives of your athletes and have been instrumental in shaping their lives.  You have taught them how to achieve excellence; how to overcome adversity; how to set goals, and how to be a part of a team and help others.  You were a role model they could look up to a learn from and we at the National High School Athletic Coaches Association recognize, honor, and thank you for this."
The 2020 NHSACA Hall of Fame induction ceremony will be July 22nd at the Lincoln Station Great Hall:   201 North 7th Street, Lincoln, Nebraska.
Boelter says, "I am certainly humbled and honored to be recognized by the NHSACA."
Franz was the Head Coach for boys basketball at Bethlehem Academy for 30 years after 6 years in Medford.  His career record 613-290.  He took four teams to the state tournament.  The Cardinals finished second once (when there were two classes), 3rd once, and fell in quarterfinals twice.  16 Conference Championships.  District or Sub-Section Finals 21 times, won 8 District or Sub-Section titles, 4 Section Championships, Section Runner-Up 3 times.  Had a Gopher Conference record 45 consecutive wins at one point.
He was Head Coach for volleyball 26 years at BA compiling a 603-165 record.  Boelter led his teams to 13 state tournaments in 16 years.  Played in the state title match 12 times (state record), the first 8 in a row which is a state record.  7 state titles (tied for state record).  Runner-Up 5 times.  Set a Gopher Conference record with 137 consecutive wins and 18 consecutive conference championships.
Franz Boelter has been inducted into the Minnesota Basketball Coaches Hall of Fame, Minnesota Volleyball Coaches Hall of Fame, Faribault  Sports Hall of Fame.
This year's NHSACA Hall of Fame Class includes over 30 coaches from 21 states across the nation.
Enter your number to get our free mobile app