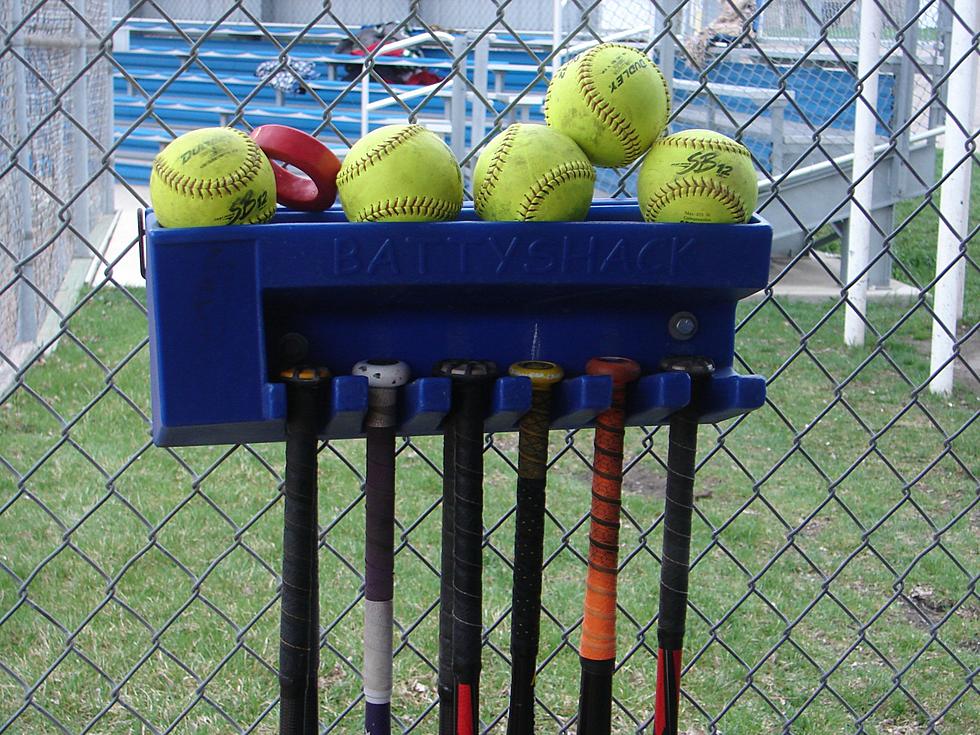 Blooming Prairie Softball Splits Games Against Section Opponents
Roy Koenig/Townsquare Media
No. 8 Blooming Prairie dropped a 7-5 decision to Goodhue Saturday, then bounced back to top No. 7 Randolph 3-2 in a round-robin event hosted by the Rockets.
Both Randolph (14-2 according to www.minnesota-scores.net) and Goodhue (6-9) are in Section 1A, east subsection. Blooming Prairie (13-4) has the top mark on the west side of the section.
BP coach Lonnie Lembke says the Blossoms got behind right away in the 7-5 defeat, "Goodhue scored all their runs in the first two innings and we couldn't get our bats warmed up until the fourth inning. And had bases load with no outs in top of five and left them all stranded." Lembke says Riauna Bishop pitched a great game but the team committed three costly errors. Elly Strunk went 2-for-4 with a two-run home run.
Blooming Prairie held on in their second game Saturday for a 3-2 win over host team Randolph. The Rockets had runners on second and third in the seventh but the Awesome Blossoms closed out the game. A couple of BP errors led to two runs for Randolph in the third inning. Maya Lembke scored twice. Bria Baldwin had two hits and drove in a run. Strunk allowed three hits and fanned five. "Elly pitched a great game," Lembke said.
In the final week of the regular season, Blooming Prairie is scheduled to host NRHEG on Monday, May 15, entertain Rochester Lourdes on Tuesday and play at Faribault Bethlehem Academy on Thursday.
Among the Saturday baseball scores, Blooming Prairie overwhelmed Glenville-Emmons 20-3, TCU blanked NRHEG 10-0 and Medford lost to Spring Lake Park 4-3 and to New Life Academy 8-2.