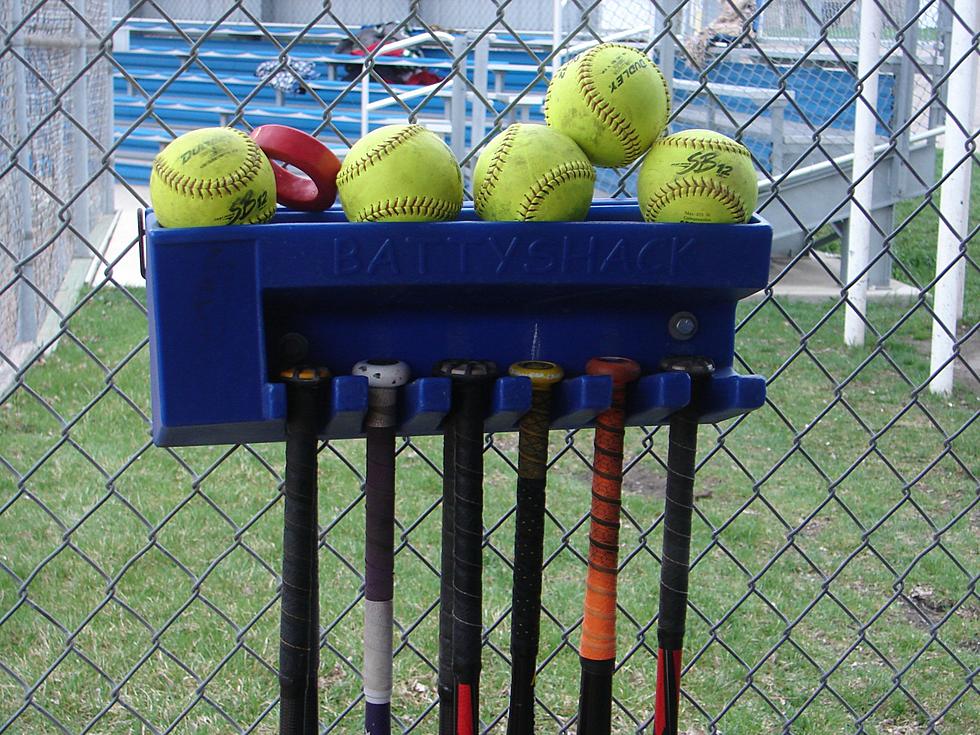 Blooming Prairie Softball Earns First Win
Roy Koenig/Townsquare Media
Blooming Prairie fast pitch softball topped JWP 2-1 Friday in their home opener. The Awesome Blossom baseball team dropped their season opener to Triton 7-6.
Senior pitcher Elly Strunk tossed a one-hitter, striking out nine and walking one. She also had a hit. Freshman Maya Lembke had a double and an RBI. Junior Linnea Sunde had a hit, stole a base and scored a run. BP (1-1 on the Minnesota State High School League website) plays at Medford (2-1) Monday at 5PM. The Tigers are averaging more than 13 runs per game so far. Senior Kori Dodge has three home runs.
Triton held off Blooming Prairie in nonconference baseball Friday night in Blooming Prairie 7-6. BP had the tying run on third when the Cobras got the final out. It was BP's season opener. They will host Medford on Monday at 5PM. The game is a cancer awareness event. Pink flags will decorate the field. Community members who have battled cancer will be recognized during the game. Proceeds from flag donations and t-shirt and food purchases will go to the Blooming Prairie cancer group. To purchase a flag or t-shirt, contact BP coach Matt Kittelson at (507) 327-5660 or mkittelson@blossoms.k12.mn.us.
Triton (2-1) plays Rochester Lourdes at 5PM Monday at Mayo Field in Rochester.
In other regional baseball Friday, Jordan rallied from a 6-0 deficit to beat Faribault 9-7, Northfield blanked Byron 12-0, Marshall topped Waseca 5-2 and Kasson-Mantorville shut out Cannon Falls 5-0.
Saturday's sports schedule includes NRHEG baseball and softball at the Martin County West tournament at the Fox Lake Area Sports Complex in Welcome. Triton softball goes to the St. Clair tournament. Blooming Prairie and Triton boys golfers are at the Hayfield Invitational at The Oaks Golf Course.
Owatonna's softball game for Saturday against Rochester JM was postponed because John Marshall is on spring break. Huskies coach Brian Pilcher says the game will be made up Friday, April 21, with the varsity playing under the lights at Morehouse Park.
NRHEG girls basketball coach Onika Peterson is a coach in the all-star series Saturday at Carleton College in Northfield. The Panthers winter athletic awards banquet is Sunday at 6PM at the high school gym. All fans are welcome to celebrate the season, including the consolation championship campaigns by both the girls and boys basketball teams.
The Owatonna High School boys basketball banquet is Sunday at 6:30PM at Trinity Lutheran Church.