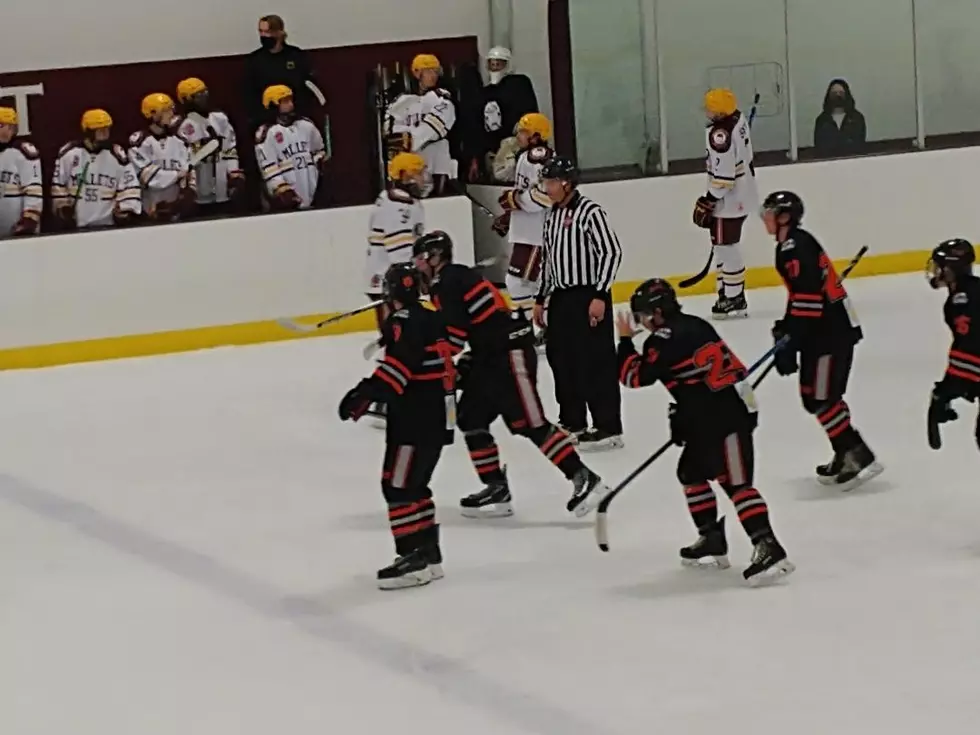 Blades Back on Home Ice This Weekend
Roy Koenig/TSM
The Steele County Blades junior hockey team is back on home ice this weekend, hosting the Dells Ducks at 7 pm on Friday, November 13 and at 4 pm on Saturday, November 14 at the Four Seasons Centre in Owatonna. In a recent post on their Facebook page the Blades indicate the first 250 fans will be admitted.
Enter your number to get our free mobile app
The Blades returned from a two-week hiatus with a game at the Minnesota Mullets Thursday night, dropping a 5-2 decision at Augsburg University in Minneapolis. Steele County outshot the Mullets 35-31 and had ample good scoring chances, including several point-blank tries and a break-away or two.
The Mullets broke through five minutes into the contest. Ethan Hunt scored to finish a 2-on-1 with one assist from leading scorer Elliot Van Orsdel. Five minutes later David Kraaz Jr. potted a goal. Nick Solema added a wrap-around marker 31 seconds later, prompting the Blades to use their timeout.
Steele County converted a power play chance with three minutes to go in the first. Ryan Kerr scored with Noah Yerdon and Leighton Weasler getting the assists. The Mullets led 3-1 at first intermission.
Minnesota's Gabriel Vijuk scored midway through the second and midway through the third to increase the Mullet's lead to 5-1. Owatonna High School's Wyatt Oldefendt notched his second goal of the season on a power play with about six minutes left. Weasler and Matthew Eberslole earned the assists.
The 5-2 win gave the Mullets (7-3-1-1) their third win of the season against Steele County (3-5-1).
DREAM HOUSE: Perfect Minnesota Home For Sale Features Brewery and Ice Rink