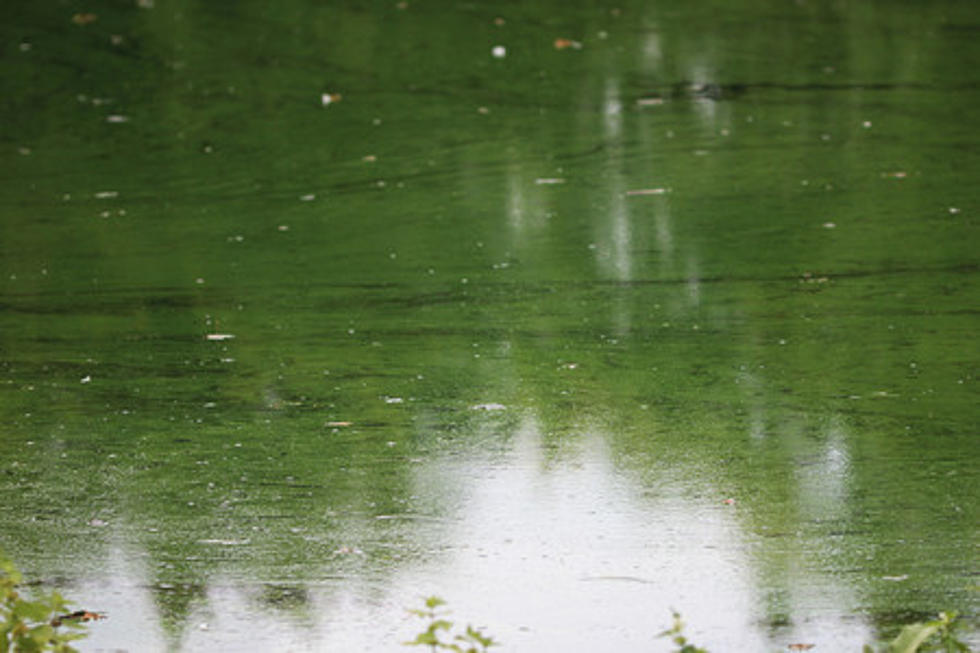 BEWARE! Minnesota Lakes Currently Ripe for Harmful Algae Blooms
Thinkstock
When in doubt, it is best to keep out! Minnesota lakes are turning into breeding grounds for dangerous, life-threatening algae blooms.
The dog days of summer have arrived, and unfortunately, our lakes aren't fairing well.
What should swimmers look for before entering a lake?
Blue-green algal blooms often look like pea soup or spilled green paint. They can also emit a swampy odor.
In most cases, you'll be able to tell if a lake is contaminated. However, sometimes the algae can cover small portions of a lake, making it harder to identify.
Cyanobacteria, the bacteria in the 'algae,' thrives in warm, nutrient-rich water, which is why we see it during the end of August. The algae flourish in warm, shallow lakes.
Not all blooms are harmful, and unfortunately, one can't tell if a bloom is dangerous or not due to its appearance. 
Possible Health Effects of Contact W/ Algae:
Vomiting

Diarrhea

Rash

Eye Irritation

Cough

Sore Throat

Headache
Level of Risk:
How can you reduce your risks from harmful algae blooms?
Of course, you'll want to avoid contact, but if you do interact with algae-laden water, be sure to clean off with soap afterward.
Don't use untreated water for any activities, including drinking and cooking. Boiling water from an untreated lake only increases toxin levels. 
Don't allow your animal to enter lakes with scum or 'spilled paint.' If they do go into the waters, wash them immediately, and DO NOT let them like their fur. Animals have died after ingesting harmful algae blooms.
BEWARE! Look Out For These Dangers In MN Lakes!
After months of waiting, lake season is here! It's time to spend your days soaking up the rays and swimming in the refreshing water. Just make sure you watch out for these potential hazards.