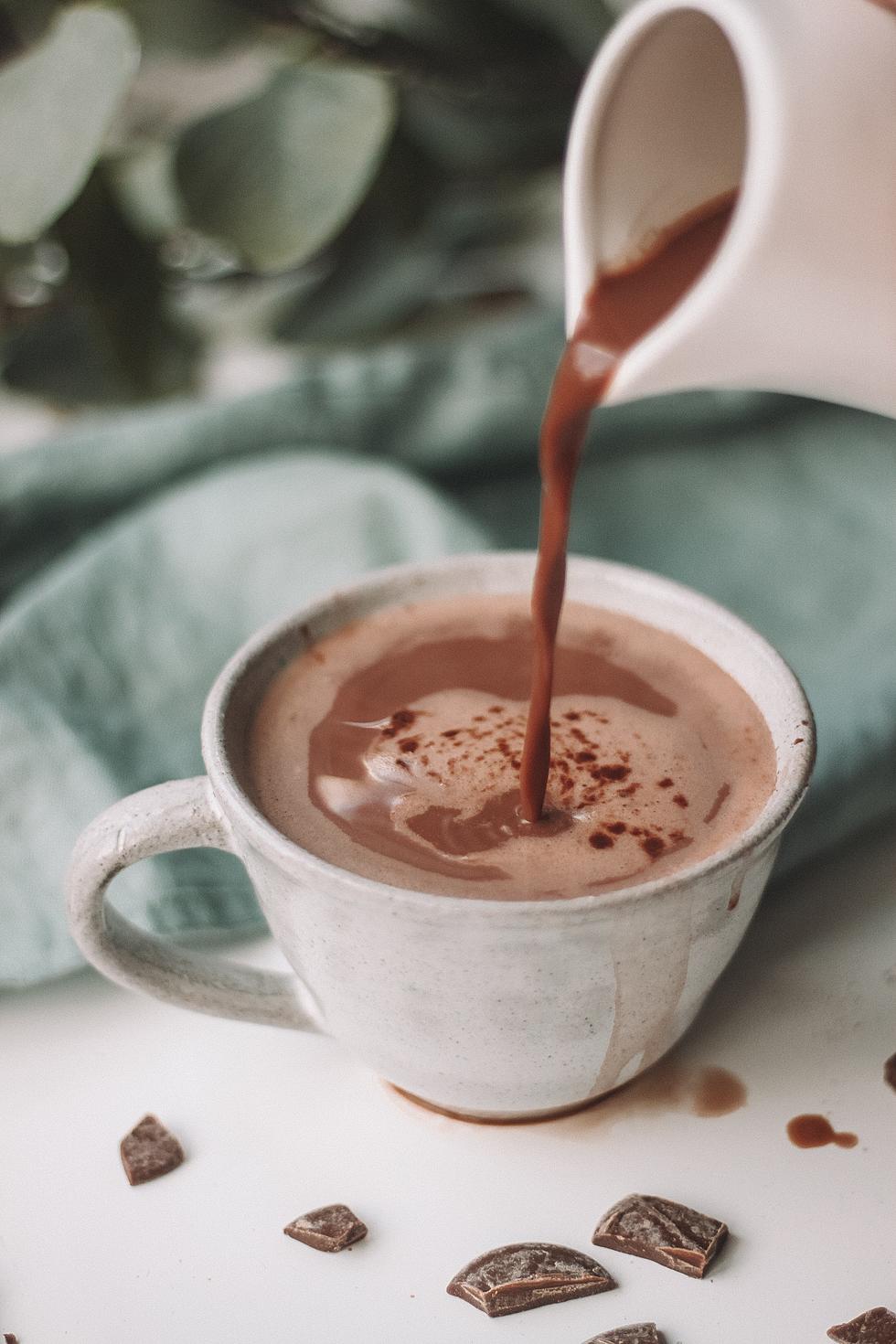 Beat The Outdoor Chill With These 3 Fantastic Minnesota Drinks
Unsplash
The winter weather has taken a turn for the worst. Today, for the first time this winter, I had a thick layer of ice on my car. After slowly chipping away at the glacier on my windshield, all I could fantasize about was a toasty hot chocolate to warm up my insides. 
Whether you've just hit the slopes, ridden some trails, or scratched ice off of your car for 20 minutes, there's nothing better to rid the chill in your bones than by drinking these three Minnesota drinks.
1. Hot Cider 
Minnesota is a great place for apples, and therefore, for cider as well. Most cafes throughout the state offer some form of cider throughout the winter. 
If you're looking for a cider with something a little stronger, check out these fantastic hard cider makers: Milk and Honey Ciders (St. Joseph), Keepsake Cidery (Dundas), and Four Daughters Vineyard and Winery (Spring Valley).
2. Bombay Cocoa from Golden Fig Fine Foods in St. Paul
Truthfully, any hot chocolate will do the trick when it gets chilly outside, but James Norton, the author of Lake Superior Flavors, highly recommends this specific brand. This blend includes flavors of cinnamon, ginger, cardamom, and a host of other spices. 
3. Tom and Jerrys 
This is a classic Upper Midwestern cocktail! According to the "Dictionary of International Food and Cooking Terms" (Myra Waldo, 1967), a Tom and Jerry is "a hot frothy alcoholic drink made with beaten egg yolks, stiffly beaten egg whites, rum, sugar, boiling water, bourbon, and spices, served in mugs with a sprinkling of nutmeg."
The easiest way to enjoy a Tom and Jerry at home is to buy a pre-made mix!
8 Christmas Traditions that Make You Super Minnesotan
What are your Christmas traditions? If you do one of these traditions it's a dead giveaway that you're super Minnesotan.