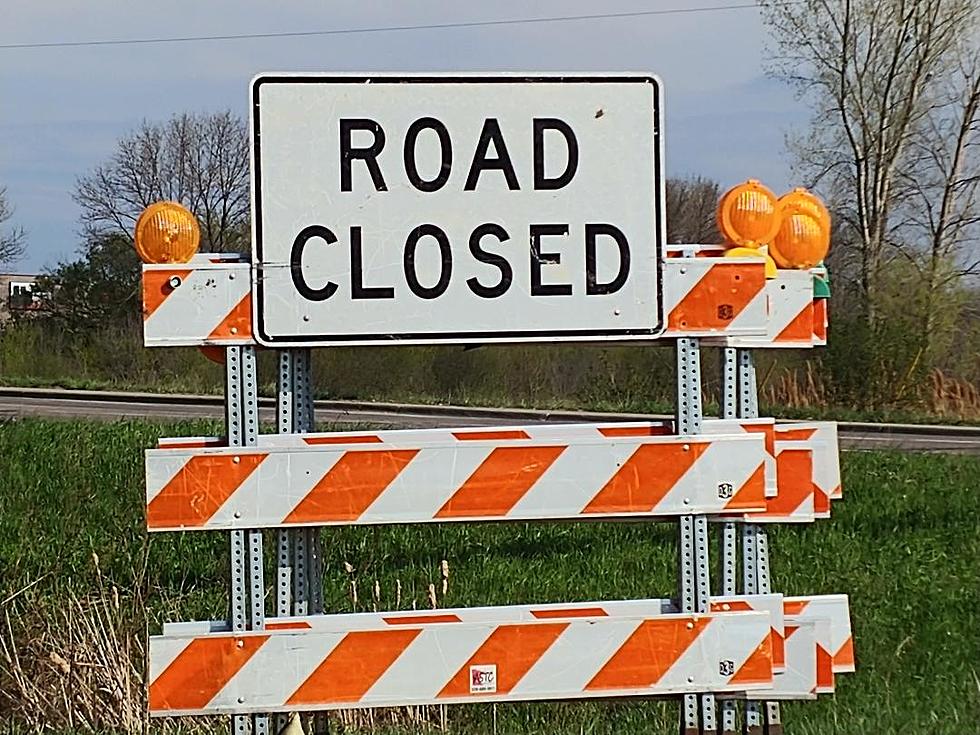 Another Owatonna Intersection is About to Close Due to Road Construction
Roy Koenig/TSM
Does it feel like you are driving through a maze while making your way around Owatonna? The West Bridge Street Reconstruction project will gobble up another intersection effective Tuesday, July 6. A news release from the City of Owatonna states, "Weather permitting, the intersection of West Bridge Street and Park Drive will be closed...(it) is anticipated to be re-opened to traffic within 30 days, during this time access to Fleet Farm will be available via the west entrance."
The detour route continues to be I-35 and Hoffman Drive. I frequently exit I-35 southbound at Bridge and continue to see vehicles going west on Bridge make u-turns, apparently not having got the message about road work. The exit and entrance ramps at I-35 are scheduled to close July 12 as part of the reconstruction project.
"Construction on West Bridge Street is anticipated to continue through the summer with traffic control changes occurring as work progresses. All work will be substantially complete no later than October 30, 2021." A new roundabout at West Bridge and 24th Avenue will be one of the end results of the work.
SOME VEHICLES FACE NEW DETOUR ON HIGHWAY 14 PROJECT
The Minnesota Department of Transportation announces a Highway 14 detour at the railroad crossing east of Owatonna for westbound buses and vehicles carrying hazardous materials. A lane is closed as work continues on the expansion project to expand Highway 14 to a four-lane divided road between Owatonna and Dodge Center.
The detour uses Steele County Roads 180 and 43. It will remain in effect through the balance of the project. This detour does not effect eastbound vehicles through the area.
WATCH THE DOWNTOWN OWATONNA NORTH CEDAR STREETSCAPE WORK
A live webcam allows you to watch the work on the North Cedar Streetscape project through downtown Owatonna. Take a look here.
Enter your number to get our free mobile app
Funny Signs That Will Make You Giggle
We all love a good laugh. Actually, we all NEED a good laugh every once in a while. Here are a few signs that people have captured on camera that might help bring you a few giggles.
Things You've Go-To-Do at the Steele Co. Fair
MORE TO EXPLORE: The Cutest Dogs of Rochester, Minnesota