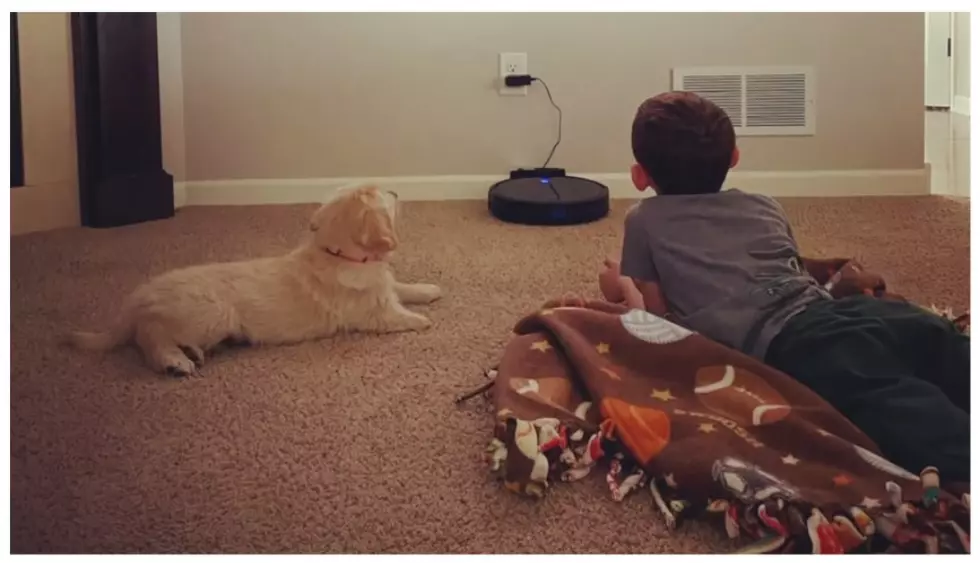 A Young Minnesota Boy With A Prosthetic Leg Received A Very Special Puppy
Photo: WCCO/ CBS3 Via YouTube
Seven year old Paxton Williams of Waconia Minnesota is one brave and tough little boy. Born premature Paxton had health issues that plagued him including stunting the growth of his right leg which then caused him to develop an infection. Three years ago his parents were faced with the difficult decision to have his right foot amputated and replaced with a prosthetic leg.
Fast forward to now and to the beautiful little puppy named Marvel that would change Paxton's life forever. He now has a new companion that is just like him. The puppy was part of a litter of 7 dogs and was born without a right front paw. The breeder was contacted by Paxton's occupational therapist and it all worked out perfectly.
Barb Felt is the breeder of Rolling Oaks Goldens and said to WCCO: 
When she was born, we knew right away she had a special purpose.  I had a vision for Marvel's future. We wanted her to go in a home with someone who had a limb difference.
Blaine Williams and his wife Stephanie knew that this beautiful puppy would be a game changer for their whole family but especially Paxton and they were right. Within the first week of Marvel being at their home Paxton has already taken her on a lot of walks together.  Plus Marvel has helped Paxton explain to other kids in the neighborhood how he and Marvel are alike because she is missing a paw.
It is no surprise that there story has gone viral and is truly an inspiration to people all over the world. I for one got a little choked up at the beauty and sweetness of this story  and the old tale of the beautiful bond between a boy and his dog.
Five Movies Filmed In Minnesota
10 Little-Known Facts About Minnesota