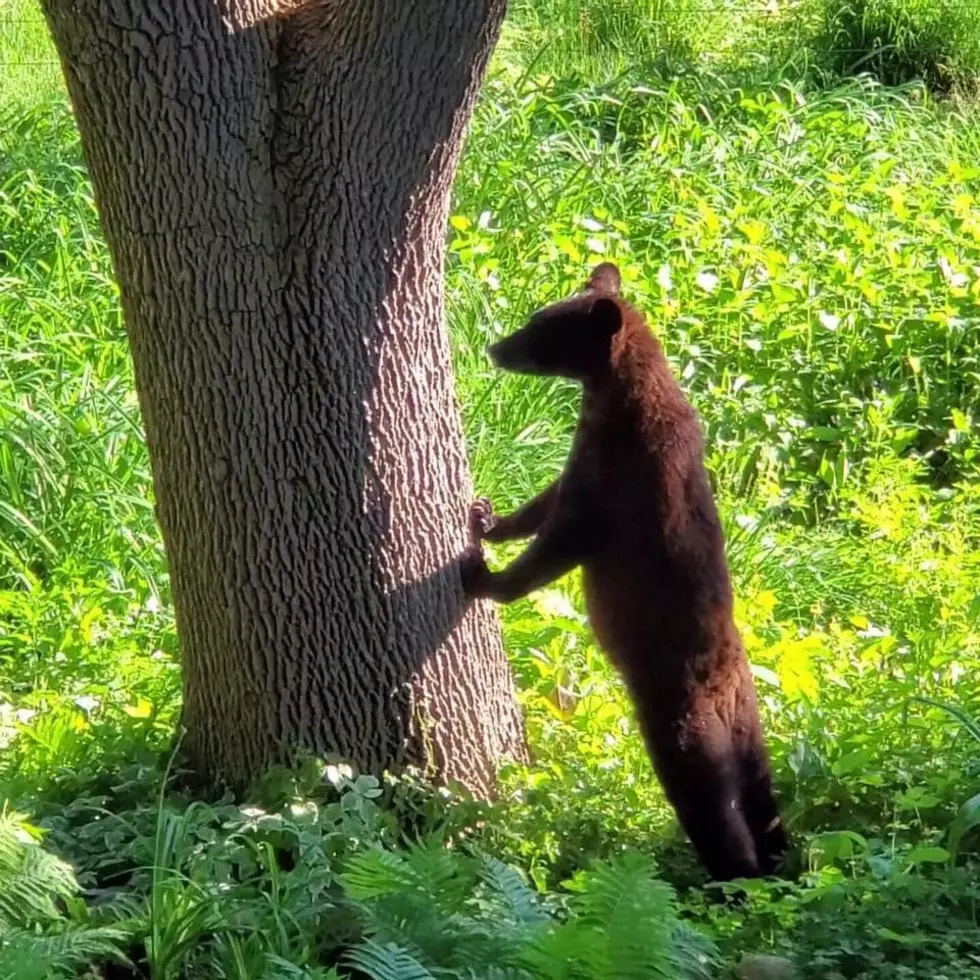 A Young Bear Was Spotted Roaming Maple Grove This Weekend
Kristy Barnett via Facebook
One resident of Maple Grove spotted a young bear roaming around Maple Grove over the weekend.
While rare to see, it's not uncommon to see bears roaming around the Metro area. City Councilor, Kristy Barnett, shared the photo of the juvenile bear on Facebook. The youngling was spotted near the Elm Creek Park Reserve. While uncertain, Barnett believes the cub may have been separated from its mother.
We have been in touch with Three Rivers Park District PD as well as the MN DNR. This bear appears to be a juvenile bear that was most likely just separated from its mother.
Residents were encouraged to take down bird feeders and to put their garbage cans in a secure area in hope that it would deter the cub from sticking around the area. There were no reports of damage caused by the bear.
Enter your number to get our free mobile app
CHECK THIS OUT: 13 Crazy Facts You Might Not Know About Minnesota
Wake up with Jarred Becker every weekday morning from 6a-10a on AM 1390 KRFO
Connect with me on Social Media!
Twitter - @Jarred_Becker
Facebook - Jarred Becker