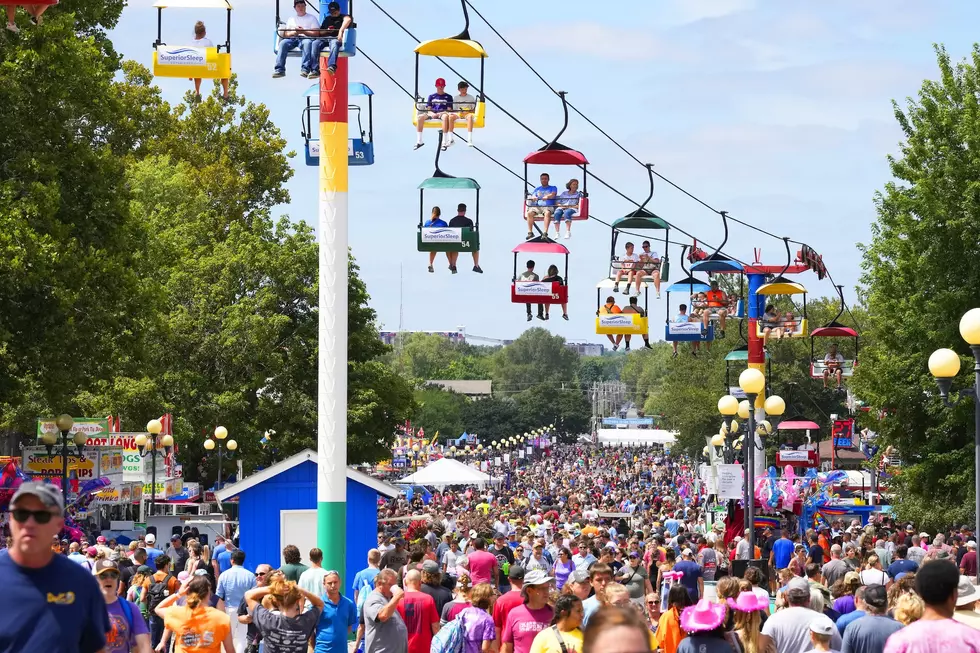 730 People Helped Break a World Record at the Iowa State Fair
Iowa State Fair, Facebook
It's official!
Earlier this summer, it was revealed that the Iowa State Fair would be attempting to break a Guinness World Record during the 2022 event. The website read:
"Bags, bean bags or cornhole, name the game and bags will be thrown across the Grand Concourse in a grand display of Iowa sportsmanship Saturday, Aug. 20. In the spirit of Iowa State Fair competition, you can be part of the official Guinness World Records attempt for the largest cornhole tournament."
This past Saturday, 730 people showed up to play cornhole at the fair, blowing the previous record holder out of the water!
The Iowa State Fair shared the good news on Facebook Saturday night, writing:
"IT'S OFFICIAL!
We have broken the Guinness World Record for the largest cornhole tournament with a grand total of 730 people.
Congratulations to the tournament winners and all of our participants for making this possible! We're so proud!"
The previous record holder for the Largest Cornhole Tournament was a group out in San Diego, California. On June 13th of 2019, Ian Pyka & DPR Construction had 444 participants in their annual tournament. I guess they will have to up their game in 2023!
Now that the Iowa State Fair official holds the world record for Largest Cornhole Tournament, the state holds TWO cornhole records! On August 29th of 2014, Team Fry and Team Gable played 26 hours, 12 minutes, and 44 seconds of cornhole at FRYFest in Coralville, which set the record for the Longest Marathon Playing Cornhole. Iowans sure do love cornhole! You can check out a list of other strange Guinness World Records held by Iowans HERE.
Fun Facts About All of the 99 Counties in Iowa
Iowa has 99 counties, each with rich, unique history.
7 Things You May Not Have Known Were Invented by Iowans
Iowa is home to some pretty cool inventors! Here are seven things you may not have known were invented by Iowans!