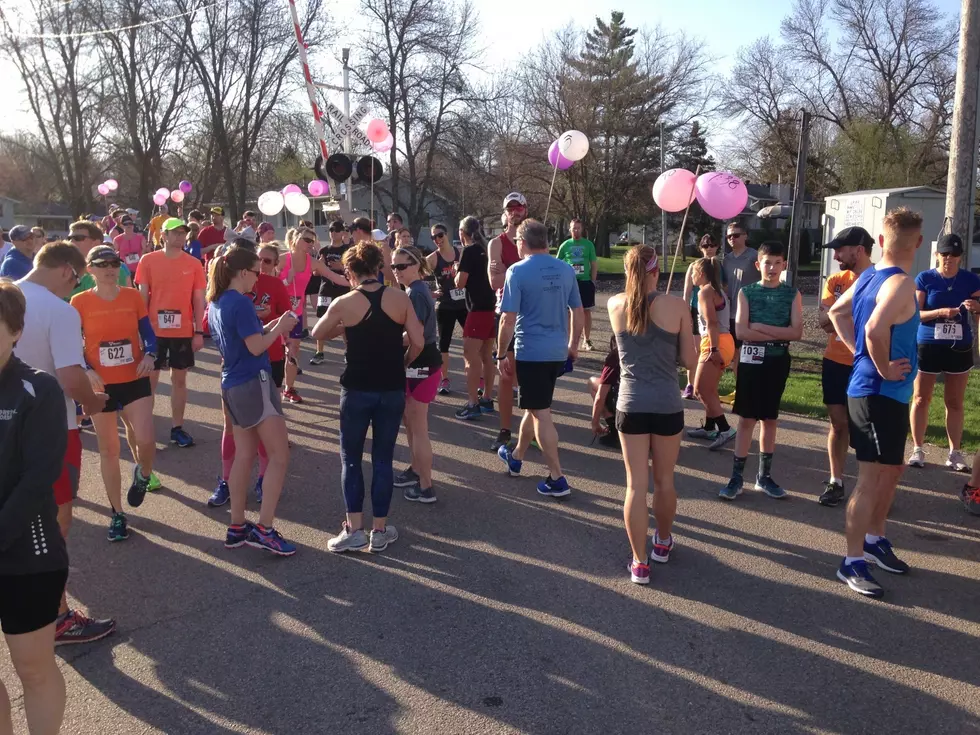 3 Can't-Miss Events in Owatonna This Spring
Roy Koenig/Townsquare Media (2018)
With a little effort this spring you can help a large number of people around Steele County by participating in one of several signature events in Owatonna. You'll be helping local families battling cancer and a couple of youth programs.
The annual Young Life cake auction to benefit the Owatonna High School chapter is Saturday, April 13 at the high school. It is the biggest annual fundraiser for the group. Ninety cleverly decorating cakes will be auctioned off in a quick-hitting, fun way with each cake accompanied by a special.
In addition to the live auction cakes, there are many cakes available at a flat rate and a huge selection of silent auction items and baskets to bid on. The auction will be simulcast over Kat Kountry 105FM and the Kat Kountry 105 app.
Owatonna's From the Heart run recognized its tenth year of raising money for local families in their struggle with cancer last year. Over a decade more than 30 local families have received over $600,000 in support. Three additional families will benefit from the Saturday, May 4 event. Dawn Armstrong, Christopher Utoft and Monica Kruschke were selected this year.
The options include a 5K, a half marathon and a half marathon relay. Even if you aren't a runner or walker, you can attend the spaghetti dinner and silent auction Friday, May 3 at Owatonna Middle School. Plus everyone can cheer on the participants on Saturday. The courses wind through Owatonna and, speaking for myself at least, it's fun to see people out along the course encouraging us.
Corky's Early Bird Softball Tournament brings together over 100 softball teams the first weekend in May with funds going to the Owatonna Parks and Recreation Youth Scholarship Program. 2019 marks the 40th annual event, which will include a reunion of retired players and umpires. On Saturday, May 4 the Devon Worley Band will play from 8 pm - midnight at the Cement Tent.