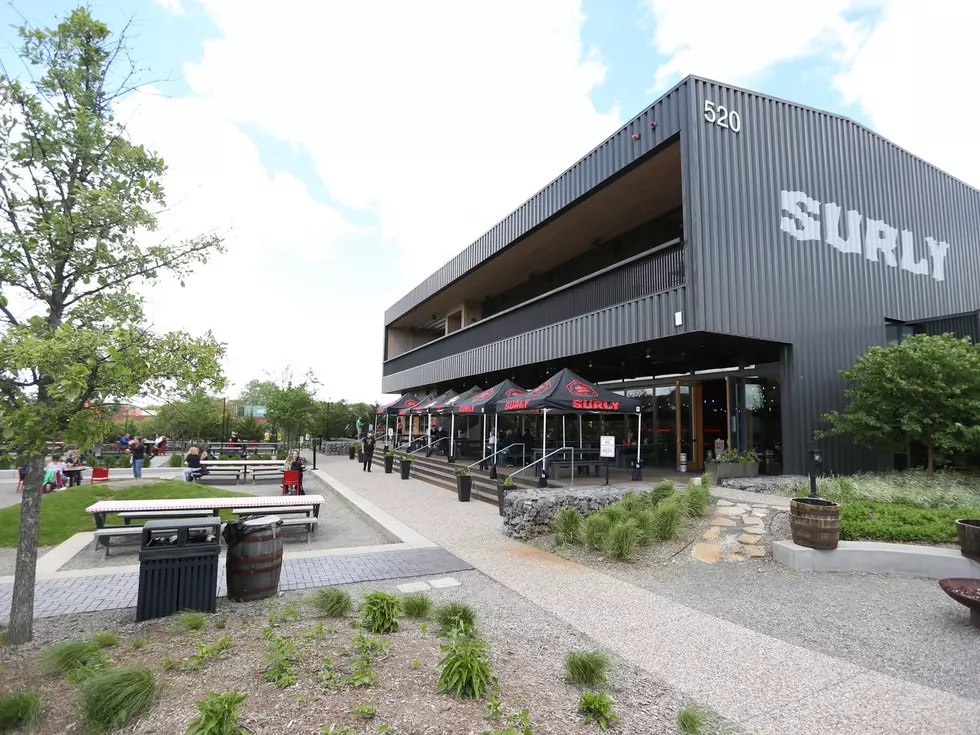 Workers at Surly Brewery Announce Intention to Unionize
Surly Brewing Company via Facebook
Workers at the popular Minneapolis Brewing Company have announced their decision to unionize.
Today (August 31st), some of Surly's hospitality employees notified management of their intent to unionize. We are working on determining the next steps of the process - Surly Brewing Company
Surly made the announcement on their Facebook page on Monday evening. According to Bring Me The News, Unite Here Local 17 encouraged people to email Surly's owner, Omar Ansar, I to ask the he recognize the union. Union organizers have claimed that many employees were working with out health benefits as well as seeing pay cuts despite the addition of a 15% service charge to the customers total bill.
In a time of uncertainty, our demands include open conversations and mutual transparency. As dedicated employees, we deserve a say in changes that affect our compensation, health insurance, and employment. Unite Surly Workers is inviting leadership to recognize our unionization effort in order to create a more equitable and collaborative workplace.
The group has originally stated concerns about Surly's new counter-bar service model before they reopened to indoor dining back in June. It was not until Minneapolis Mayor, Jacob Frey, introduced the emergency order banning people from congregating and ordering a the bar that changes were finally made.
Enter your number to get our free mobile app
TASTY: 10 Incredible Minnesota Craft Beer IPA's You Need To Try
Wake up with Jarred Becker every weekday morning from 6a-10a on AM 1390 KRFO
Connect with me on Social Media!
Twitter - @Jarred_Becker
Facebook - Jarred Becker