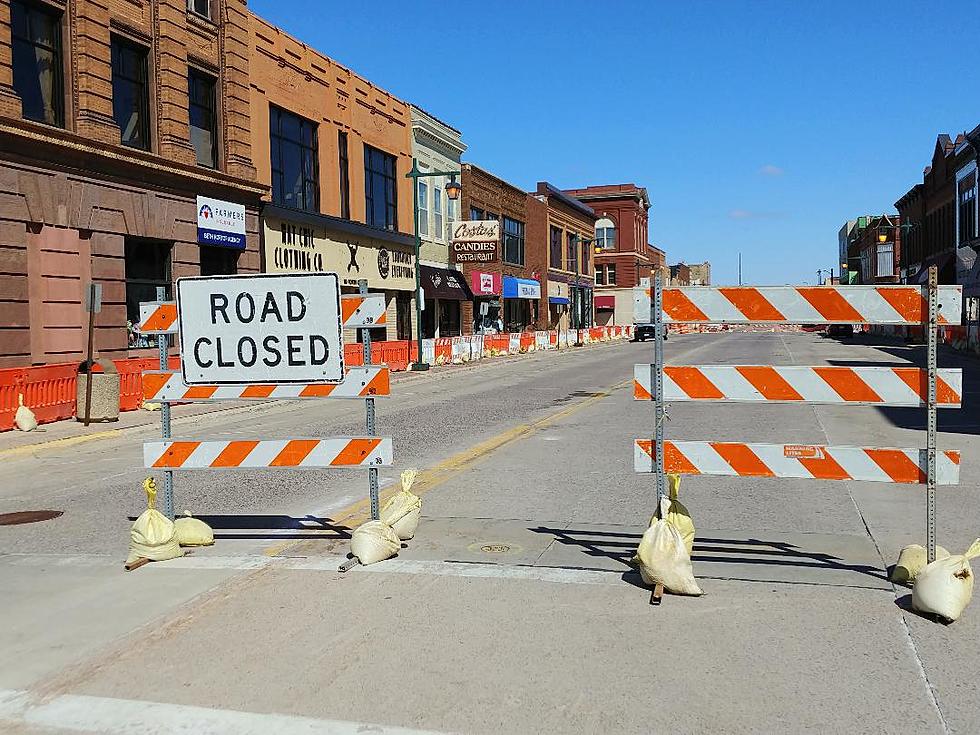 Work Resumes on Streetscape Project in Downtown Owatonna
Roy Koenig/TSM
Traffic through downtown Owatonna has altered again due to the continuation of the North Cedar Avenue Reconstruction. On Monday, April 11 barricades went up that shut down the 100 block of Cedar. Access to businesses on the block will be available during the whole project.
A news release from civil engineer Becky Guenther states, "Pedestrian access is to be maintained to all businesses along N. Cedar Avenue throughout the project. Construction on N. Cedar Avenue is anticipated to continue into the summer with traffic control changes occurring as work progresses."
"The roadway from Vine Street to Broadway and alleys on the west side of N. Cedar are planned to be finalized this year," the news release continues. Get full updates and an overview of the streetscape project by clicking here.
Safety officials urge motorists to "Follow detour signage, keep out of construction areas, and drive slowly through work areas and pay attention to traffic control changes throughout the project."
The North Cedar Streetscape project homepage states, "Similar to last year, the contractor will phase removals to maintain access to downtown businesses. The first phase and major construction will occur at the Vine Street intersection and through the 100 block of North Cedar Avenue."
The site goes on to add, "The majority of the sidewalk will remain in place at all times to maintain access to businesses. The contractor will also be installing amenities (lighting, benches, trash receptacles, bike racks, etc.) and landscaping in the 200 and 300 blocks of North Cedar Avenue." Road closures should not be required for the work in those blocks.
Adorable Iowa Pups on 'National Puppy Day' 2022
We asked you to send in your cute pup pics for National Puppy Day, and you delivered! Here are some of our favorites!
These Are the Top 15 Global First Dance Wedding Songs
Discover the top 15 first dance songs used at wedding around the world, below (as of March 2022).