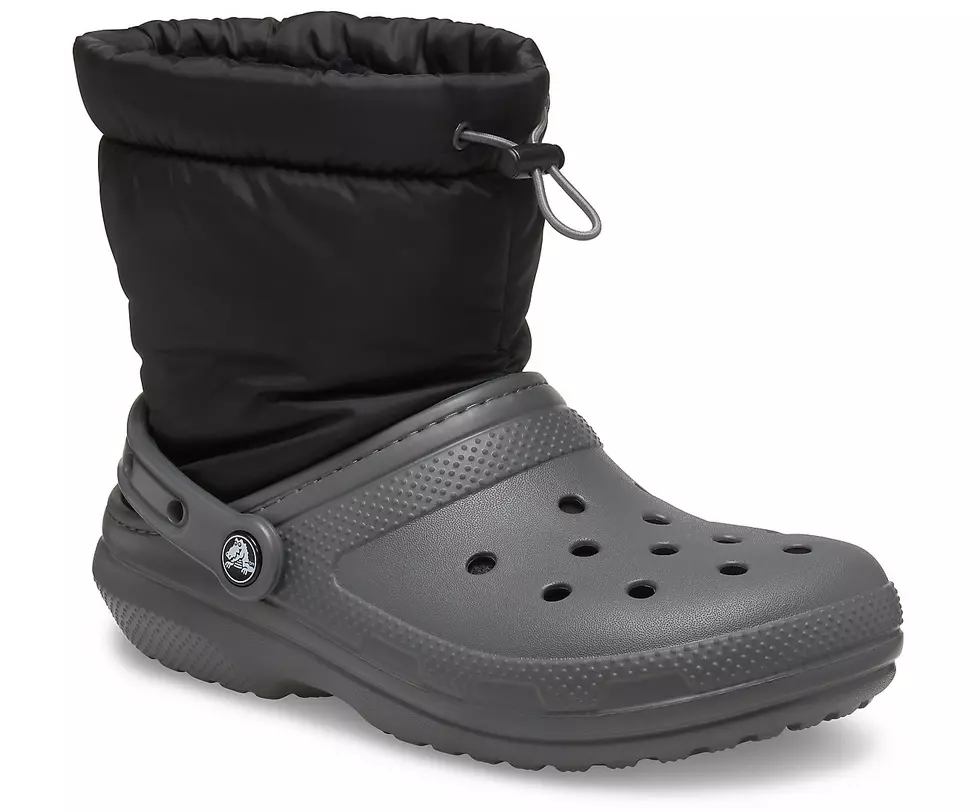 Winter in Minnesota Just Got So Much More Comfortable
Crocs.com
In the summer, I live in Crocs. I used to be a Croc hater, I was so against the unstylish rubber clog. Then I caved and bought a pair and my life has improved significantly. They are the perfect spring/summer/early fall shoe for Minnesota. They can get wet, muddy, go from two to four-wheel drive, and keep your feet super comfortable through it all.
Now you don't need to put away your most practical shoe in the colder months. Crocs have a winter boot style clog.
These shoes have probably been out for a while now, but I haven't seen them until this week when a few friends and fellow Croc wearers were tagging each other in them.
The Classic that started a comfort revolution around the world is a do-it-all style that you're sure to fall deeper in love with day after day. Boot up in a new lined version featuring a lined nylon funnel neck so you get the best of both worlds — Classic with a boot look.
This isn't the only "winter" style Croc on the market. You can get the fleece-lined ones, and there is even a company that makes snow chains for your Crocs. I'm not kidding. See the photo below.
Ironically as I'm typing this I'm just learning that it is National Croc Day. Even rubber shoes get their own day! Happy Croc Day to you and yours.
Enter your number to get our free mobile app
St. Cloud Restaurants That Should Be on Diners, Drive-Ins and Dives