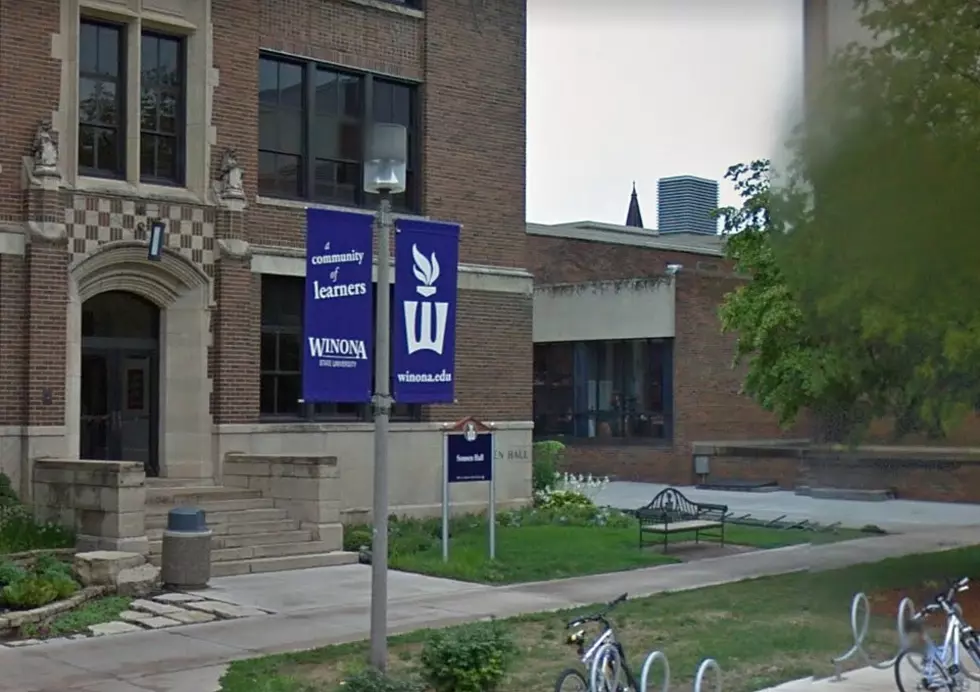 Winona State University Announces 2-Week Quarantine
Google
Enter your number to get our free mobile app
Winona, MN (KROC-AM News) - Winona State University today announced it is enacting a 14-day campus quarantine beginning today.
According to a news release, the quarantine limits all nonessential activities on campus for the next two weeks in an effort to slow the spread of COVID-19. It will reduce the number of people physically present on the campus in Winona by shifting courses with face-to-face instruction entirely online or requiring increased precautions if in-person instruction is absolutely necessary. WSU employees who do not need to be on the campus will work from home or other remote locations.
"The university is not currently aware of any serious illness related to COVID-19 within the WSU community," shared WSU President Scott R. Olson. "However, we are seeing an increase in asymptomatic transmission, and we have a responsibility to our students, our employees, and to our community to respond accordingly. We recognize that the recent increase in cases is not only impacting our campus, but the entire Winona community."
The most recent report on COVID-19 activity at the Winona State campus indicated there were 97 confirmed cases. A dozen people were isolating on-campus and 136 were isolating off-campus. In addition, there were 36 people quarantine on-campus and 86 off-campus.
The Winona area has been experiencing an increasing number of COVID-19 cases over the past few weeks. The Minnesota Department of Health reported 23 new confirmed cases of the infection in Winona County today. Since the start of the pandemic, Winona County has seen 622 cases and 17 deaths.
JUST LISTED: HGTV stars of 'Stay or Sell' are Selling Their Minnesota Home for $1.25 Million