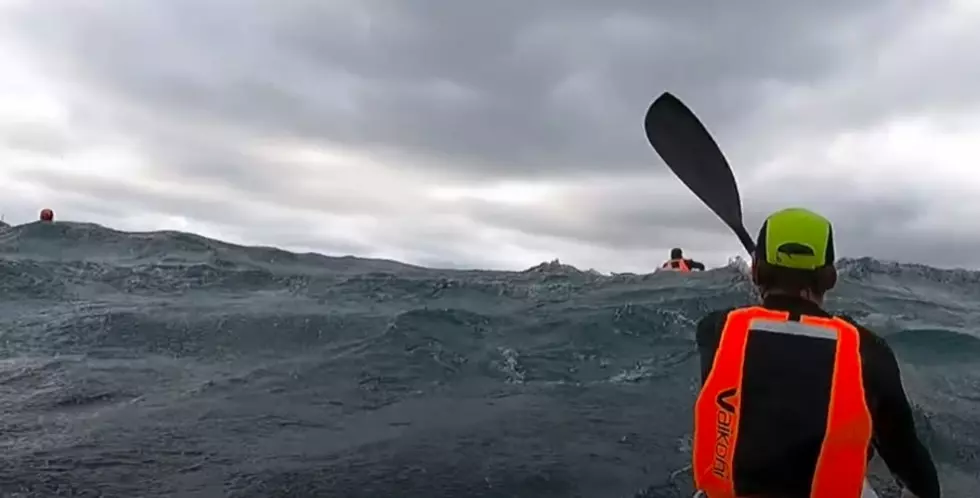 Watch Kayakers Paddle Through Insane Lake Superior Swells Near Duluth
Tim Traynor YouTube
I have to admit that this looks super fun and also a little crazy. A recent video was published on YouTube that features GoPro camera footage of kayakers recently on a trip from Stony Point to Canal Park. They are paddling way out in the open water of Lake Superior with rolling waves.
The type of kayak these people are using is called a "surfski." It's the longest boat in the family of kayaks, designed for use on open water like an ocean. That's what a lot of people are saying, "Lake Superior looks like an ocean!"
YouTube Tim Traynor posted the video recently about the downwind surfski that took place on Saturday, October 1. Tim mentions in his description that it was the largest group he's done this trip with. Most of the time he does it alone. Can you imagine being way out in hundreds of feet deep water with these huge waves?
It's over 16 miles if you measure a straight shot from Stony Point to the Lift Bridge, which is where this video takes us. That's a long way! It's pretty cool to see the group paddling right up to the Lift Bridge.
He's got some other cool videos as well of different lakes, but this one is probably the coolest. This is definitely not something for beginners. If you watch the video you can see the amount of technique it takes for them to keep upright while going over the swells.
It does look like a fun time, and a unique way to experience our beautiful North Shore.
See the Must-Drive Roads in Every State