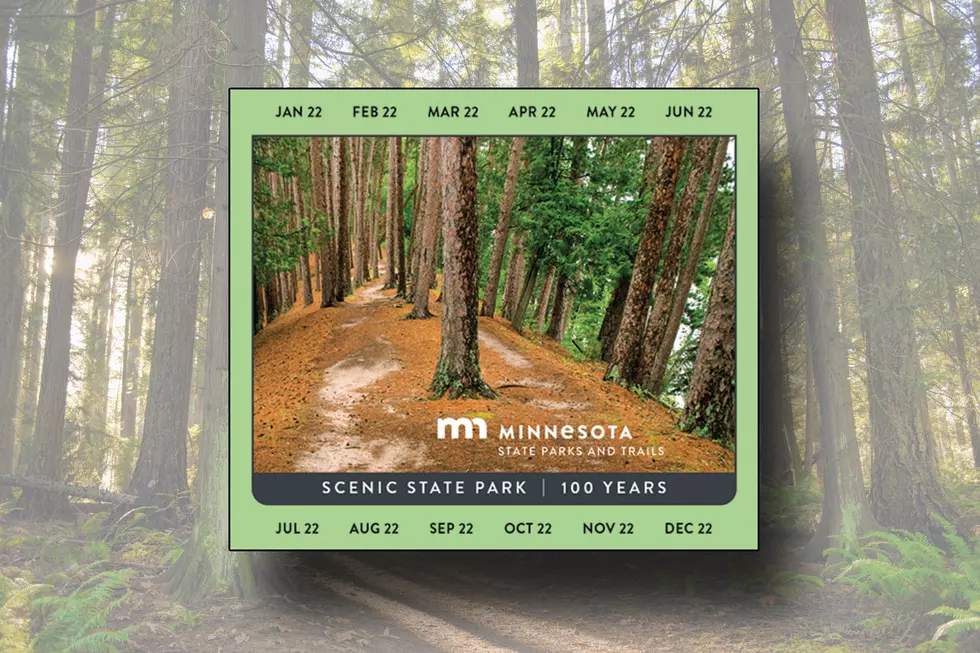 Want A Free State Park Pass? Head To The Owatonna Library!
rgbspace/ThinkStock
Books aren't the only thing patrons can check out at the Owatonna Public Library (OPL) and Blooming Prairie Branch Library (BPBL) this year!
OPL and BPBL are participating in the Minnesota State Parks Library Program that will run through June 30th, 2022. In other words, you can now rent a seven-day state park pass!
The pass goes on your vehicle's windshield upon entry into any Minnesota state park. After the seven-day period, you can recycle your pass. There is no need to return it.
OPL has two passes available, and BPBL has one. If interested in renting a pass, search your library catalog for 'state park pass' or call 507-444-2460. Your name will then be added to a waiting list. Once a park pass is available, library staff will notify you.
Unfortunately, you can't 'reserve' a pass for a specific week, which may make planning hard, but I promise it is still worth it. 
You have to check out your pass within 48 hours of the notification, or else the next person on the waiting list will receive a call. 
Based on the success, the program may be expanded and continued. Participants can provide feedback by filling out this survey.
The Minnesota Department of Natural Resources website states:
"Our goal in offering this program is to provide a way for Minnesotans living in low-income communities across the state to visit state parks without the financial barrier of an entry fee."
For a full list of state parks, click here.
For more information, contact OPL at 507-444-2460 or BPBL at 507-583-7750, or visit http://www.owatonna.info.
Most Visited State Parks In Minnesota: Is Your Favorite in the List?
Minnesota has 66 beautiful state parks. The parks have an average of 9,700,000 visitors each year. Interestingly enough, nearly 19% of park visitors come from other states and countries, according to the
Minnesota Department of Natural Resources.
Now, my favorite State Park is Jay Cooke in Carlton, MN, but it did not break into the top 5.
Home in Minnesota's #1 Small Town Has Awesome Views of Area State Park
According to Realtor.com the
number one small town
in the country where people actually want to live happens to be in southern Minnesota: New Ulm! So I decided to shop the houses in New Ulm and found this one that has great views of Flandreau State Park.