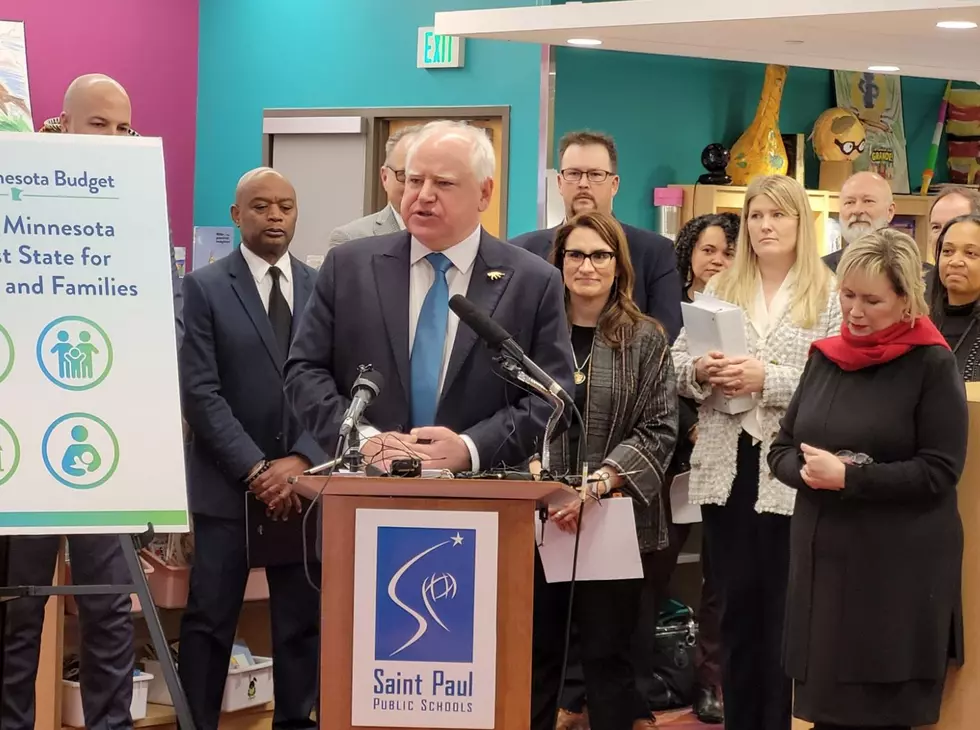 Walz Proposal Boosts Education & Childcare Funding by $12 Billion
Minnesota Dept. of Education photo (Twitter)
St. Paul, MN (Minnesota News Network) - Governor Tim Walz has proposed using $12 billion, or about two-thirds of the state's budget surplus, to "make Minnesota the best state in the country for kids."
At a Spanish immersion school in Saint Paul today (Tues), the governor said "we'll tackle and eliminate child poverty, put money into families' pockets and fund our schools." The governor says families making under $200,000 would receive from $4,000 dollars a year in childcare tax credits up to $10,500, depending on how many children are in their household.
Walz says his proposed tax credit for lower-income families will reduce childhood poverty by 25 percent.
The governor is also proposing expanding pre-K education, plus universal free lunch and breakfast at schools in the federal program.  His education package includes a 4 percent increase in general state funding for education next year, a 2 percent increase the year after, and would then tie school funding to inflation beginning in 2026.
How Many of These Minnesotan Terms Do You Know?
Yes, there are a lot of words in the English dictionary, but we Minnesotans decided to add more meanings. Test your Minnesota roots and see if you know all of these!