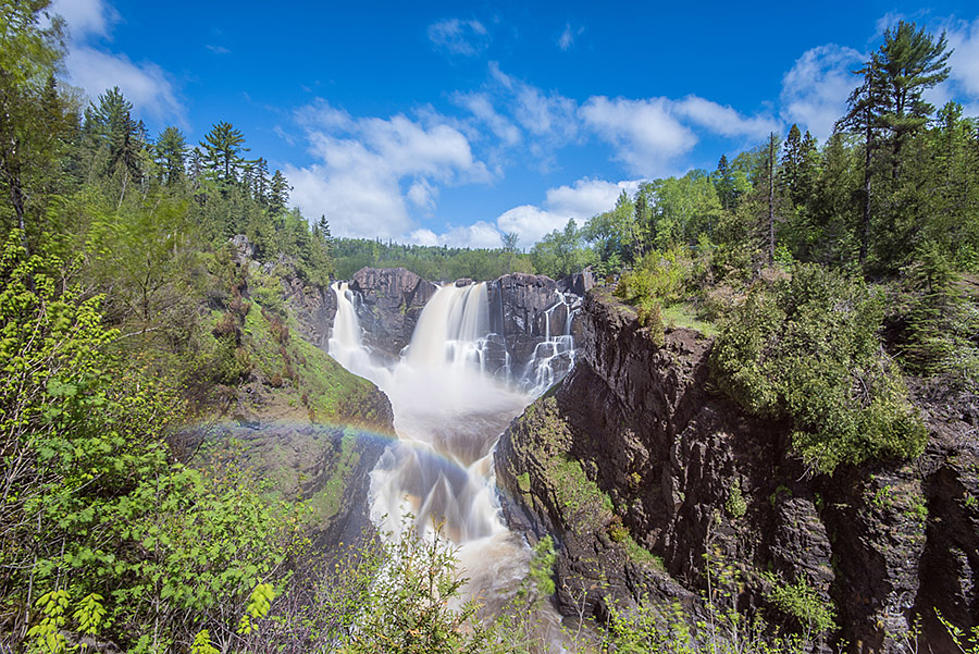 Visit This Beautiful Waterfall In Minnesota To Ditch The Summer Heat
Grand Portage State Park Waterfall (TRAVIS NOVITSKY)
I think it is extremely Minnesotan to patiently await the coming of the next season, only to complain about it once it arrives.
Don't get me wrong; I'm no different. I swear I love summer, but each year, I forget how much I HATE being hot!
At the same time, I love being outside, and it feels like a shame to waste a sunny day inside (even if it feels like I'm simmering on a stovetop outside).
A few years ago, I concluded that the best way to escape the summer heat is by taking a trip up north. And by up north, I mean as close to the border as you can get.
Grand Portage State Park is located in the far upper right corner of the state, about 6 hours away from Owatonna.
Not only is the state park close to Canada, but it's also by Lake Superior. The winds from the Lake keep the area 10 to 15 degrees colder than the inland temperatures.
So, yes, you get a break from the heat and get to enjoy stunning views. The state park is home to a MASSIVE waterfall. It's actually Minnesota's tallest waterfall!
The park offers a variety of trails ranging from easy to challenging. In addition, the park has an interpretive display of the culture and traditions of the Ojibwe people.
So if the heat starts to get you down this summer, grab some buddies, take a road trip, and enjoy some fresh air and extraordinary sights. You will not regret it!
Another Free State Park Admission Day is coming on June 12th. Perhaps it's time to plan a little road trip to the border or one of these beautiful parks below.
GET OUTDOORS: 9 State Parks to Check Out this Fall Within an Hour of Rochester
MORE TO EXPLORE: Six Minnesota State Parks Where There Are Fewer Bugs