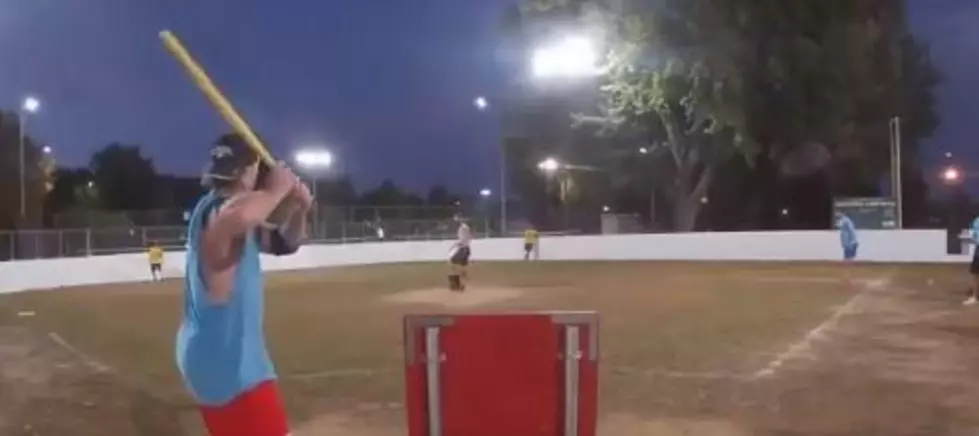 Twin Cities Wiffleball Team Makes SportsCenter's Top-10 List
Image Credit: Twitter User @HRLTwinCities
It's not every day you see wiffleball on ESPN, and it's not every day you see a wiffleball play make ESPN's SportsCenter Top-10 plays but that's what happened yesterday. Twin Cities-based HRL, a wiffleball league that plays in portions of the metro, saw the HRL Biscuits make an unconventional double play, and then they shared it on Twitter tagging ESPN's SportsCenter in the process. Well, it happened to be chosen to make the list. Check out the play!

The play is one you don't expect, and thanks to the hustle of the pitcher, responding to the flyball to the outfield he was able to get the runner at first out by slapping the throw from the outfield at the base runner as they were trying to get back to the bag.
The HRL Biscuits, which won the game against the Brewers 9-4,  will now take on Baby Cakes in the HRL World Series coming up this month.
It should also be noted that several players from the HRL Biscuits were apart of the National Wiffleball Championship team from the HRL that was played in Pennsylvania in September. The HRL Dong Show won the National Championship 3-0, you can see their path to the championship here. 
You can learn more about the wiffleball league by heading to their website here.