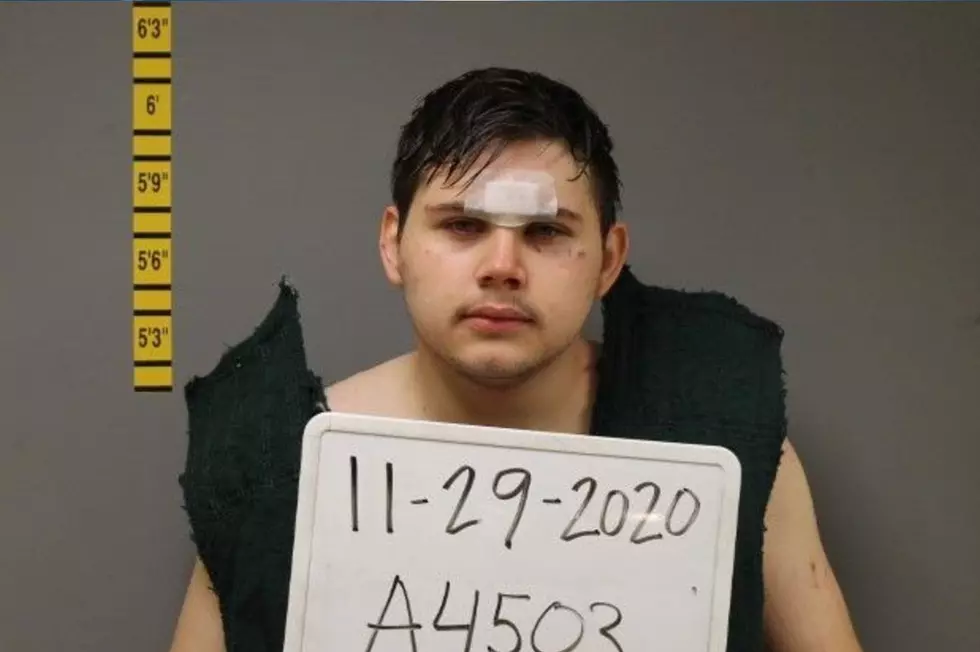 Trial Starting For Alleged Albert Lea Sniper
Freeborn County Sheriff's Office photo
Albert Lea, MN (KROC-AM News) - A trial got underway this week at the Freeborn County Courthouse for an Albert Lea man accused of shooting and wounding an Albert Lea police officer.
Jury selection began yesterday in the trial of 22-year-old Devon Weiland. He is facing three counts of first-degree attempted murder and three counts of second-degree assault. Weiland is accused of opening fire on police officers and others from a third-floor window in his apartment on November 29, 2020.
The wounded police officer was shot when he responded to the apartment complex to investigate a noise complaint that investigators later learned was filed by Weiland. The officer was not seriously wounded because the bullet struck his protective vest. A resident of the apartment complex was shot and wounded when he heard noises and went outside to check on his vehicle and a third person was shot when a bullet passed through the door of his vehicle while he was driving past the apartment complex on his way to work.
According to the criminal complaint, Weiland told investigators he fired about 75 bullets during what turned into a lengthy standoff. He finally surrendered after he suffered an injury that caused heavy bleeding from his forehead. Just before his surrender, Weiland allegedly shot through his apartment door after police used tear gas in an effort to dislodge him while a tactical team was stationed in the hallway outside of his apartment.
The trial was delayed until this year because Weiland an evaluator initially found him incompetent to face trial. After the prosecution objected to that report, a second evaluation was ordered and that led to a court ruling in April of this year that found he was competent to face the charges against him.
The trial is expected to run through next week.
The Best of the Goodhue County Sheriff's Office Weekly Report: 8/30 - 9/5/22
GCSO
highlights for the week of 8/30/22 to 9/5/22 - Take special note of the guy that's lucky to be alive. He was so far over the .08 limit that it wasn't just in the rearview mirror, it was on another continent.
As always a huge thank you to the law enforcement in Goodhue County and all over Southeastern Minnesota.