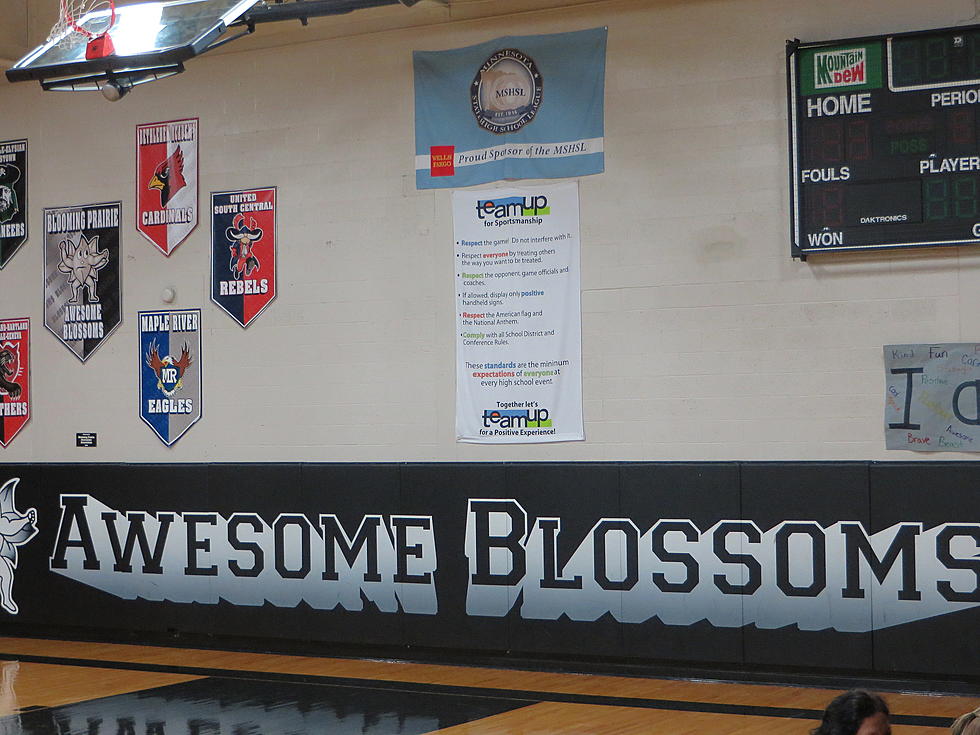 Top Gopher Conference Teams Meet on Kat Kountry 105
TSM
Blooming Prairie hosts Medford in a key Gopher Conference girls basketball game Tuesday, February 23 at 7:15 pm. Coverage will be heard on Kat Kountry 105 FM and the free Kat Kountry app. BP leads the standings at 7-0. Medford, the defending conference co-champ, just come off an unscheduled pause to their season.
As it stands currently, all Gopher Conference games will count toward the league title. That would only change if contending teams are forced into a COVID break and won't be able to complete a full double-round-robin trip through the conference. An earlier game scheduled between the Awesome Blossoms and Tigers is rescheduled for March in Medford.
BP (9-1 overall, 7-0 Gopher) has won each of their last three games by less than ten points. That includes a come-from-behind 43-42 victory over Waterville-Elysian-Morristown on February 12. The Bucs shared the Gopher Conference title with Medford (5-2, 4-1) last season.
Awesome Blossom coach John Bruns had this to say about Medford on Saturday's AM 1390 KRFO Coaches Show, "They are definitely going to be a challenge for us. They've got some good size. They've got some kids that can really shoot the ball. And they always play good defense and they're well coached. So it should be a fun night on Tuesday."
Tiger coach Mark Kubat commented Saturday about BP, "(Megan) Oswald is just tougher than nails. And then they've got the two Bruns' girls that shoot the ball so well. And they've got the supporting cast that does everything else well. They're going to play great defense."
Kubat said the team was happy to return to the court early last week, "They were just squirrelly as all get out. It's kind of cool to see the kids are tired of all this. They want to get back to normalcy and just show their appreciation for just being able to get out and do something."
Blooming Prairie and Medford are also scheduled to play March 9 in Medford in a makeup of a game that should have been played earlier this month.
Enter your number to get our free mobile app
Some items you take for granted and 'can't live without' may have been invented right here in Minnesota. See the list below.
Top-10 Odd Minnesota Inventions