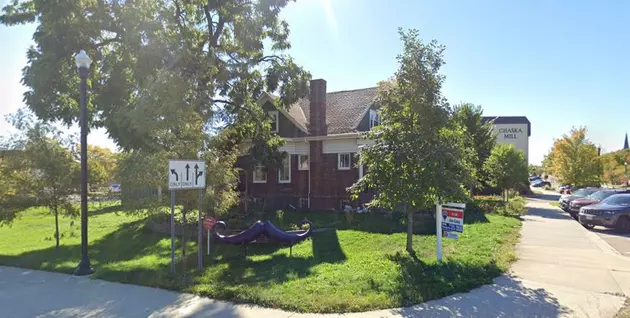 This For Sale Historic Chaska Home Has Large Mustache In The Front Yard
Image Credit: Google Maps
It's not too often someone can both scoop up a piece of Minnesota history AND a world record holder in the same purchase, but the home located at 516 Pine Street in Chaska is for sale and offers just that. The Guinness Book of World Records certified the mustache as being the 'world record for the Largest mustache' back in 2015.
The home is being listed by John Canny by Re/Max Advantage Plus and according to the online listing from Coldwell Banker Realty states that the home "allows for 8000 sq ft of commercial space." That same online listing from Coldwell Banker and a commercial listing from Canny state that the "seller has a plan draft for a historic compound ideal for a brewery, retail, restaurant, office, etc."
The home is historically significant as according to a City of Chaska online document the home was built by "William Scott for his family after moving from Cannon Falls. Scott first leased then bought the Chaska Mill in 1905 and operated it until his death in 1933." The online document goes on to say the home is "defined by its large wraparound porch with turned columns, the Scott House depicts the Craftsman style. This house also features wide, overhanging eaves and low-pitched gables with imbricated wood shingles, both common for this style."
Plus where else are you going to live if you are a HUGE mustache aficionado?
The home boasts 5 bedrooms, 2 bathrooms, 2,300 square feet of space, and that previously mentioned designation as both residential and commercial status. The current listing price for the home is $429,850.
Here is what the inside of the home looks like!
For Sale Historic Chaska Home Boasts Both A Large Mustache & Commercial Space
The Scott home, built in 1903 in Chaska is located near the Chaska Mill, and has both residential space and commercial space for those interested in possible starting and running a brewery or other type of business in central downtown Chaska.