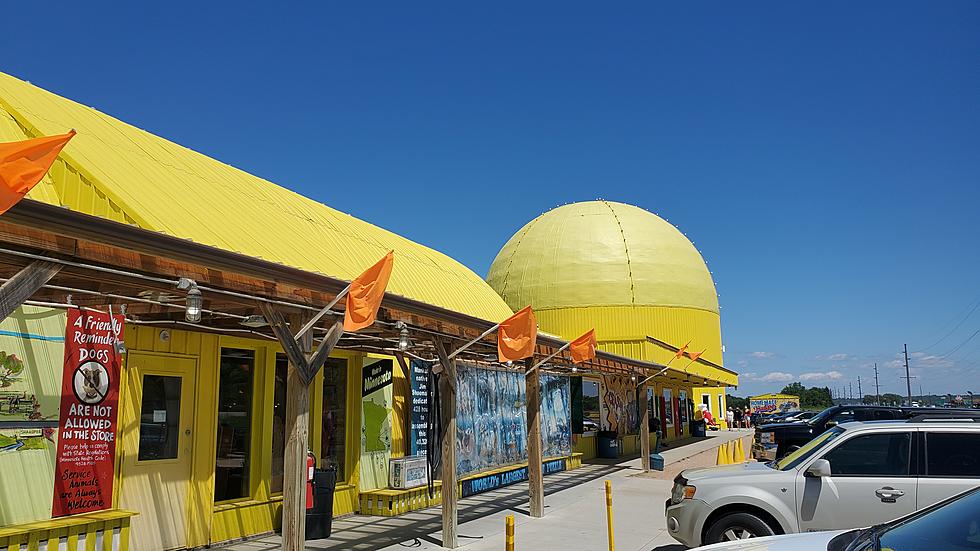 Thirty Drivers Ticketed Outside Minnesota's Largest Candy Store
Chris Allen, Townsquare Media Duluth
Welp, this will put a stop to your sugar high really quick. Minnesota's Largest Candy Store helped cops in the area ticket a ton of people. This story is a wild ride.
Minnesota's Largest Candy Store is located in Jordan, a few hours away from Duluth near Shakopee. It is also known as Jim's Apple Store. The business is located along Highway 169.
The store is also seasonal so it isn't open this time of year. It opens on Mother's Day and closes before winter really hits. Last year, they closed at the end of November and are not open for the year just yet.
However, that hasn't stopped the store from taking matters into their own hands! The candy shop has several signs dotted outside the store reminding drivers to slow down. Being that they are located right off a major highway, speeding is an issue.
Bring Me The News first reported on this story, which definitely caught my attention. Minnesota's Largest Candy Store's signs, encouraging motorists to slow down, happened to catch the attention of the local police department.
The Jordan Police Department decided to catch speeding motorists in action once they noticed the signs and the result is wild: they ticketed thirty people during a two-hour period. Wow.
They shared details of the speeding operation on their official Facebook page, writing about all those they ticketed during the two-hour operation. They also remind motorists to slow down in the area because Minnesota's Largest Candy Store says so!
The issue is in the southbound lane of Highway 169. Since these signs don't seem to be getting people to slow down, maybe the fact that thirty people were ticketed in two hours will. Ha!
There is no word on just what the speed limit is on this stretch of road. Many in the comment section weighed in, with one person stating that the highway in the area is called the "highway of death" because people speed and pull out in front of others.
It should also be noted that other police departments joined in on the effort. Minnesota's Largest Candy store may be sweet but getting pulled over for speeding will really sour your experience. Slow down!
Minnesota's Candy Store sells more than just candy, by the way. The store also sells popcorn, pastas, meat, fun sodas and baked goods. It looks like I need to take a little road trip!
Check Out Minnesota's Largest Candy Store
Pictures of Minnesota's Largest Candy Store in Jordan Minnesota