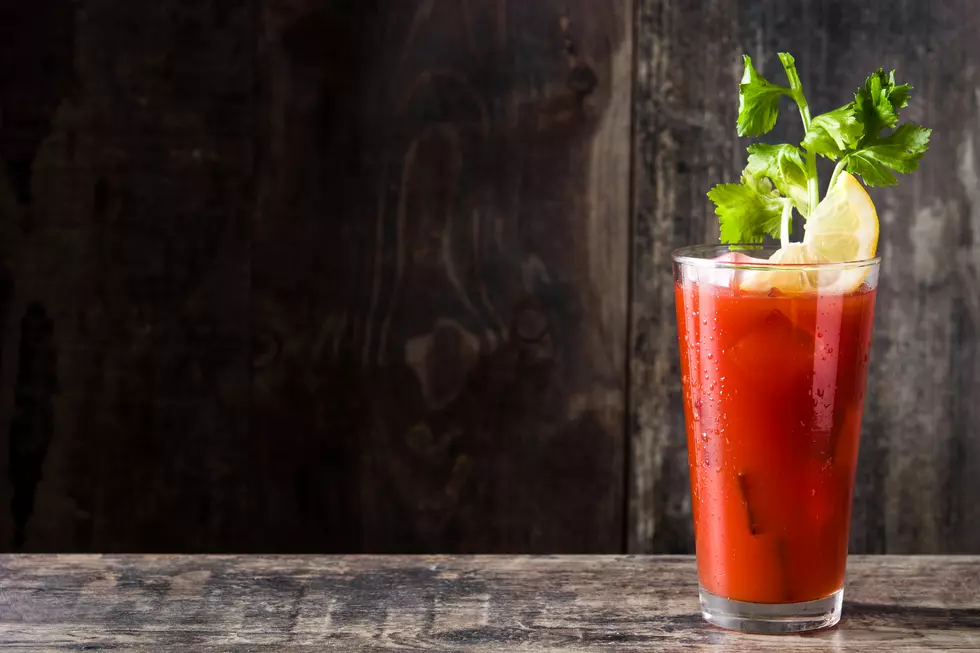 Waconia's Biggest, Baddest Bloody Mary Bar Is A Must Visit
Getty Images, etorres69
It's Friday, and yes, I do think that calls for a celebration. I love to try new places, and if you do too, well I've found the perfect hang-out for the weekend.
The Garage Bar & Bowl in Waconia, Minnesota has an extensive menu featuring burgers and pizza, but let's get to the real reason you clicked on the article. This restaurant has an incredible Bloody Mary bar.
There's truly nothing better than getting a drink and a (massive) snack all in one, and their Bloody Marys are just that.
A very eye-pleasing (and a tad overwhelming) set-up. There are options upon options for toppings! I mean, there are eight different choices just for cheese. Honestly, I think it'd take me longer to make my drink than devour it.
The Build-Your-Own bar is Sundays 11-2 pm throughout the winter, but they still serve up a mean Bloody throughout the Summer too. The bar also has a take-home mix for purchase on Saturdays and Sundays. What's even better is the fact that you still get to take home some toppings!
The restaurant is kid-friendly. In fact, they have open bowling from 10 am-11 pm Saturdays and Sundays. Nothing like cocktailing and bowling, though your game may not be on point after one of these bad boys.
And that's not all, they have $5 small plate appetizers and buy one get one for a $1 draught beers and rail drinks during happy hour which is Monday through Friday 3-6 pm.
I don't know about you, but this place is for sure on my list.
AMAZING! Old Grain Bin in Minnesota is now a bar in Wisconsin