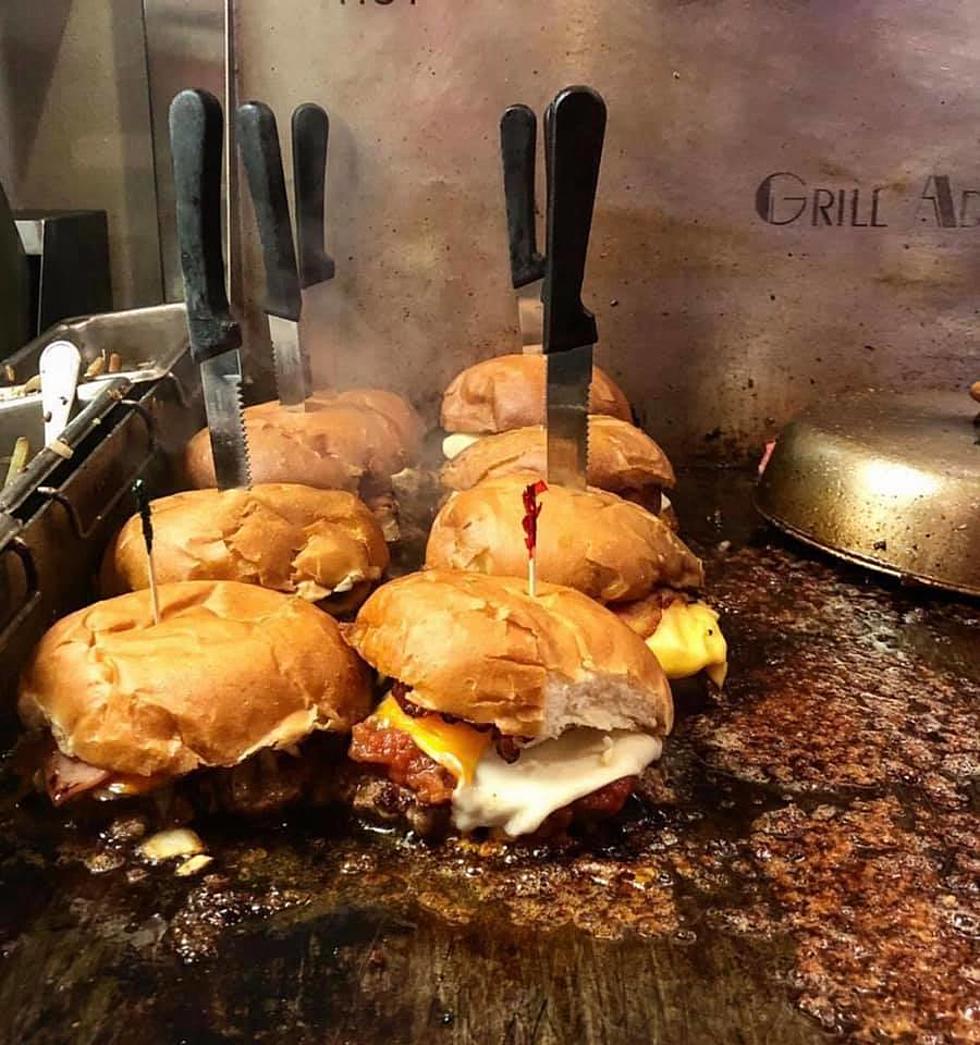 The Best Burgers In The State Are Only 40 Minutes From Faribault
King's Bar and Grill Facebook
King's Place Bar and Grill is a "perfect getaway for a one-of-a-kind culinary adventure," and it's located only 40 miles southeast of the Twin Cities and about 40 miles northeast of Faribault.
With over 50 types of scrumptious burgers, you're sure to find a few flavor combinations that catch the eye.
Now, I know from experience that the menu can be a tad overwhelming. So to aid you in your decision, first check out their most popular and beloved burgers list.
Don't get me wrong, some of the combinations have me raising an eyebrow, but customers swear by these nine meals.
(Of course, you can always create your own delicious combination as well.)
The best night of the week to try out this astronomical restaurant, especially if you're a first-timer, is Wednesdays.
Each week, they do flight night, and I'm not taking beer. I'm talking burgers.
Each Wednesday, patrons can 'sample' up to four delicious burgers.
The casual atmosphere, topped with great prices and flavors, is enough to ensure you'll never want a burger from any other restaurant ever again.
And naturally, the drink selection isn't half bad either.
It's been about two years since I've traveled down to Miesville, which means I am overdue for another visit, though I may wait for summer when their 3-season porch opens back up.
King's Place Bar and Grill: 
14460 240th Street E Miesville, MN
Hours:
Mon: Closed
Tue – Sun: 11a – 10p
5 Best Places to Get a Mouthwatering Burger in Owatonna According to Yelp
Burgers are always a great choice when you're going out to eat. Here are the best places in Owatonna, Minnesota to get a burger (
according to Yelp reviews
) for the next time you're craving one.