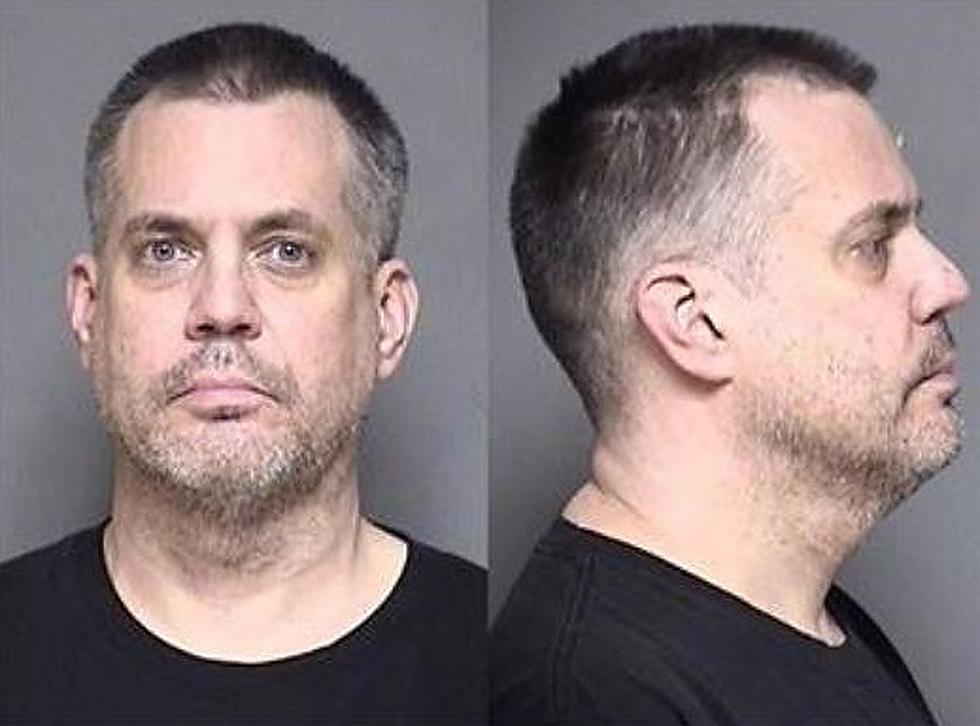 Plea Deal For Former University of Minnesota-Rochester Professor
Christopher Dezutter- photo from Olmsted County ADC.
Rochester, MN (KROC-AM News) - A tentative plea agreement has been worked out between a former University of Minnesota-Rochester professor and Olmsted County prosecutors to settle charges involving the possession of pornography by a person previously convicted of child pornography crimes.
According to court documents, 53-year-old Christopher Dezutter has agreed to enter guilty pleas to two counts of Possess Pornographic Work-Previous Conviction. In exchange, the Olmsted County Attorney's Office has agreed to dismiss five other charges. The proposed plea deal calls for a prison sentence ranging from just under four years to just over five years in prison.
He was charged in January after Rochester police were notified that a monitoring app installed on Dezutter's cell phone as part of his probation had detected pornographic images on the device. Dezutter was previously sentenced to four years in prison for a child pornography conviction in 2017 for an offense that occurred while he was on probation for a 2015 child pornography conviction that involved the discovery of child porn evidence on his UM-R issued laptop and a personal computer.
News Update:  Rochester Teenager Pleads Guilty To 118 MPH Speeding Ticket
LOOK: Here Are 30 Foods That Are Poisonous to Dogs
To prepare yourself for a potential incident, always keep your vet's phone number handy, along with an after-hours clinic you can call in an emergency. The ASPCA Animal Poison Control Center also has a hotline you can call at (888) 426-4435 for advice.
Even with all of these resources, however, the best cure for food poisoning is preventing it in the first place. To give you an idea of what human foods can be dangerous, Stacker has put together a slideshow of 30 common foods to avoid. Take a look to see if there are any that surprise you.