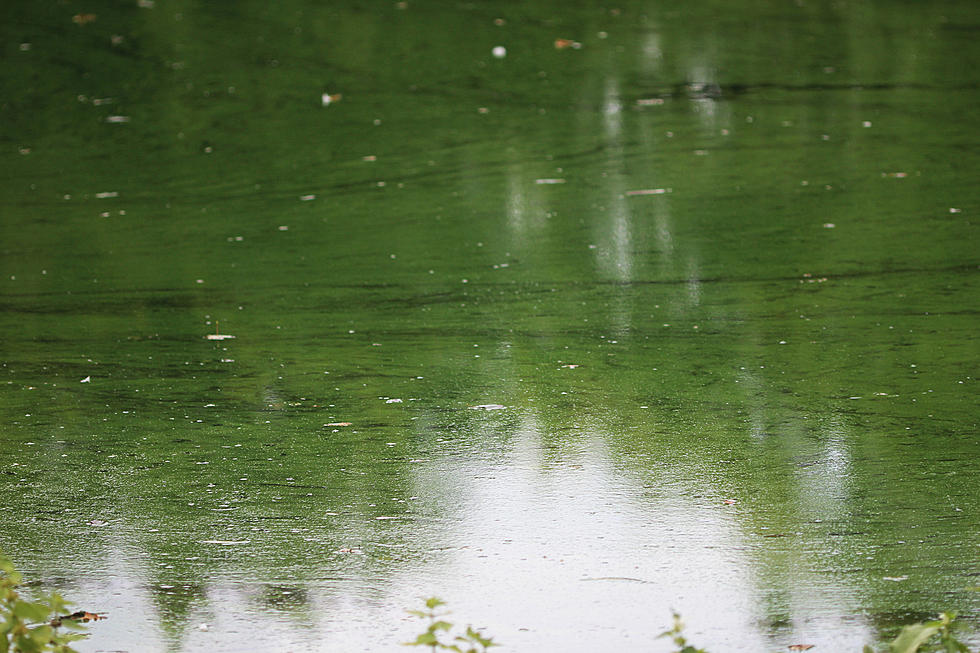 Summer Heat Brings Toxic Algal Blooms To Minnesota That Could Hurt Your Liver
michael meijer
Did you know that in just the last couple of years that toxic blooms have shown up in Lake Superior, even on the shores of Minnesota and Wisconsin?
Harmful algal blooms, also known as HABs, are blue-green algae, and cyanobacterial blooms. Not all algal blooms are toxic, but you can't tell the difference by looking at them.
Normally, these blooms are only found on inland lakes because the blue-green algae prefer warm, calm, sunny weather. They prefer water temperatures of over 75F. They show up in the hot months of mid-summer and can continue into early fall.
In recent years there have actually been toxic HABs found in Lake Superior. There were two incidents near Duluth and Superior. One was found in Barker's Island, and another on Wisconsin Point.
Why are they dangerous?
The HABs produce cyanotoxins that can make humans and animals sick. In some cases, it can be deadly, especially to pets.
If your skin comes in contact with it, it could cause irritation. If you ingest it it can be much more serious symptoms like vomiting, diarrhea, rash, eye irritation, cough, sore throat, and headache. The Minnesota Department of Health say that symptoms generally begin hours to 2 days after exposure.
Eating contaminated food or dietary supplements can hurt your liver and cause neurological symptoms.
It gets pretty scary when the CDC says that if you eat contaminated food, drink contaminated water, or eat contaminated dietary supplements you could suffer from liver damage, dizziness, and muscle weakness.
How do you keep your family and pets safe?
Avoid any contact with blue-green algae in lakes. They bloom in shallow water, along shorelines, and on the down-wind side of lakes. They have even been found in shorelines along Lake Superior, but it's more likely to happen on inland lakes. Look for signs of recent blooms too, like a green scum on the shoreline. Keep your pets away, and don't allow them to eat debris from the shoreline.
Dogs are more susceptible to illness.
Dogs are especially at risk of illness because they drink lake water, and swallow water while swimming. You should contact your veterinarian if you suspect your dog was exposed. Symptoms for pets include vomiting, diarrhea, weakness, and difficulty breathing. Seizures can also happen.
Read more about how to protect yourself and your pets from the Minnesota Department of Health. 
LOOK: Here Are 30 Foods That Are Poisonous to Dogs
To prepare yourself for a potential incident, always keep your vet's phone number handy, along with an after-hours clinic you can call in an emergency. The ASPCA Animal Poison Control Center also has a hotline you can call at (888) 426-4435 for advice.
Even with all of these resources, however, the best cure for food poisoning is preventing it in the first place. To give you an idea of what human foods can be dangerous, Stacker has put together a slideshow of 30 common foods to avoid. Take a look to see if there are any that surprise you.
WOOF: These are the most popular dog breeds in America