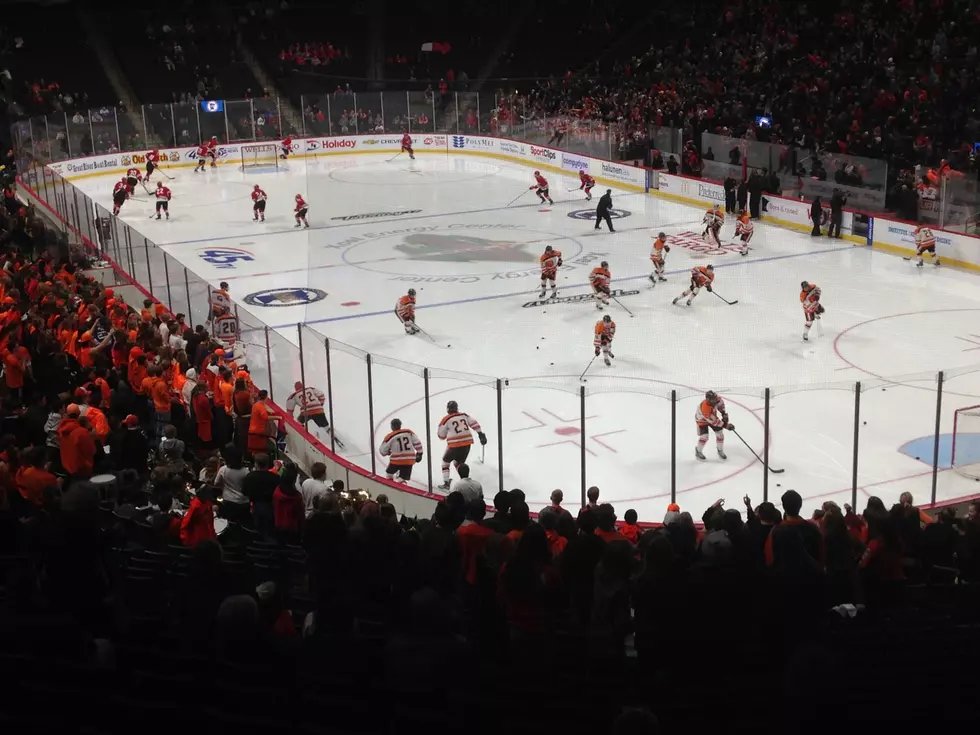 State Finals: Gentry Has Too Much for Dodge County
Roy Koenig/TSM (file photo-previous state tournament)
Gentry Academy displayed an enormous amount of talent during the Class A state boys hockey championship game Saturday night at Xcel Energy Center. The Stars beat Dodge County 8-1, with eight different goal scorers and a shot differential of 54-9.
It was the first state appearance for each team. Gentry Academy, in only its third year as a Minnesota State High School League member school, ended the season at 19-0. The Wildcats finished 19-4-1 in their record-setting campaign.
Isaac Dale was fantastic in goal for Dodge County, making 46 saves overall. The game was just 1-0 after the first period despite a 23-4 shot advantage for the Stars. The score was 4-0 midway through the second when Brody Lamb of Dodge County scored his tenth goal of the tournament. Score sheet from the MSHSL.
The future Gopher told the Star Tribune. "That was probably the toughest game of our season. They are so skilled and fast, and the make quick, smart plays."
Gentry co-coach Billy Hengen said they team paid special attention to Lamb, "We told our forwards to get (a) body on him. We don't normally do that, but with the tournament he wa having and what we saw on film-he's a special talent."
Top-seed Eden Prairie won the boys Class AA title 2-1 in double overtime against Lakeville South. The Eagles had also played into overtime on the semifinals against Maple Grove.
For the girls, Proctor/Hermantown won its first Class A state title, 3-2 in double overtime against Gentry Academy. Edina won the AA title for the fourth time in five years, beating last year's champ Andover, 2-1.
Enter your number to get our free mobile app
Places With the Best Fish Fry in the Rochester, Minnesota Area
There's nothing better than a piece of fresh fish smothered in a mixture of breading that is fried to a golden, crispy brown. If you've been looking for a place that has the best fish, check out these spots in the Rochester, Minnesota area.