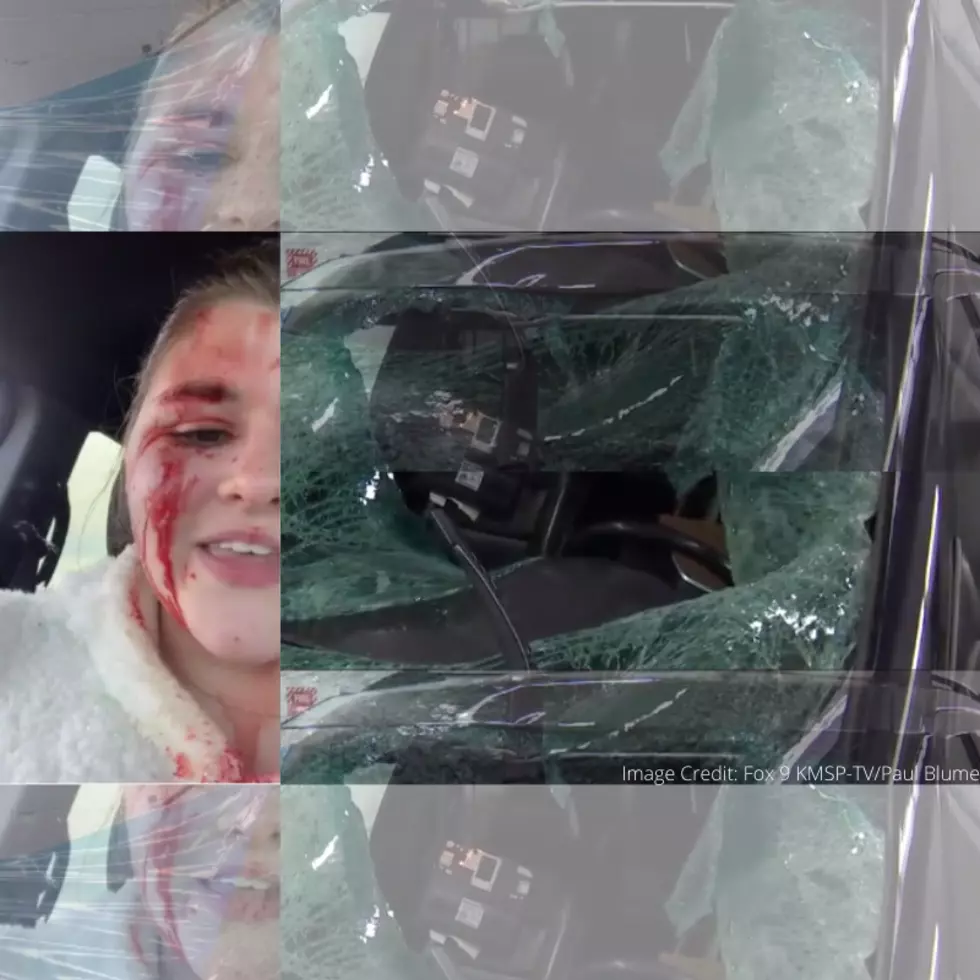 Southern Minnesota Woman 'Lucky To Be Alive' After Windshield Hit Near Goodhue
Image Credit: Fox 9 KMSP/Paul Blume
A Southern Minnesota woman is "lucky to be alive" after a large chunk of ice from a passing trailer went through her windshield while she was driving near Goodhue. The damage to her vehicle is so bad that it might be totaled out.


Sophia DiNatale of Red Wing, was on her way home Saturday when she passed a pickup truck hauling a trailer on Hwy. 58 heading the other direction near Goodhue. She estimated that the truck and trailer were going 55-60 mph when some snow flew off the back of the trailer. DiNatale told Fox 9's Paul Blume she thought it was just snow, "I closed my eyes for impact and like, I was ready for that and then it turned out to be ice and just kinda smashed through the windshield."
DiNatale never got the passing vehicle's license plate she told Fox 9 that the other driver was "long gone by the time authorities arrived."
Looking at the damage to the windshield you'd have thought a steel beam went through her car rather than a chunk of ice.
This is a scary reminder of why we should brush our vehicles and trailers off before heading down the road.
Enter your number to get our free mobile app