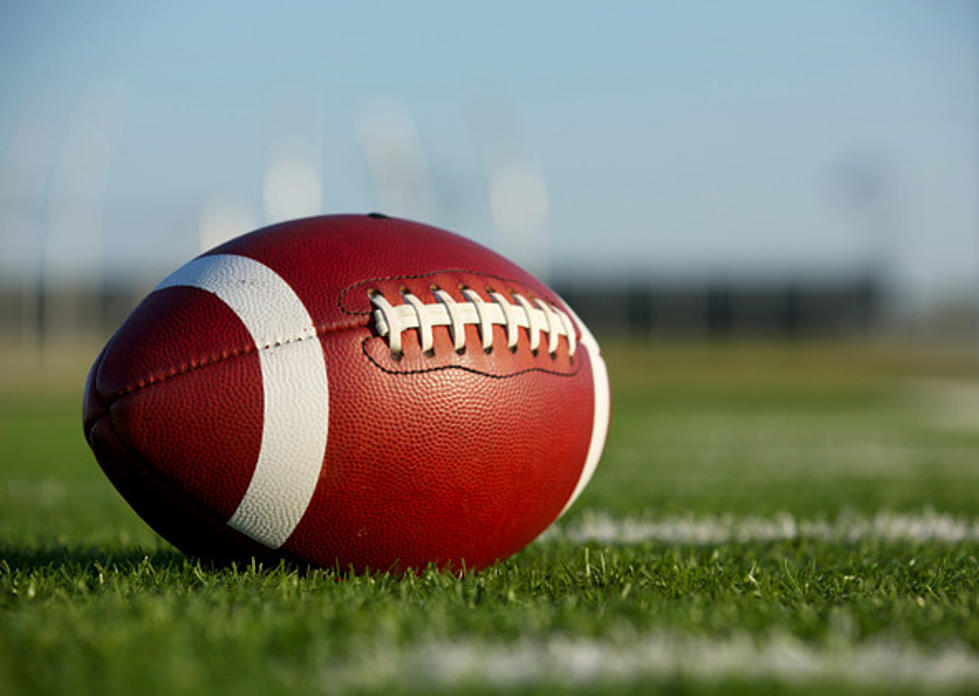 Southern Minnesota Team Extends Football Winning Streak
Thinkstock
It has been a long time since this team has lost a football game. A state championship in 2019 and a section title in 2020 are part of the streak. Saturday they won a top-ten showdown with a dominating win. Blooming Prairie beat Gibbon-Fairfax-Winthrop 54-8 Saturday for their 24th consecutive victory. BP is 6-0 on the season.
Before the game, BP coach Chad Gimbel said, "It's exciting for the kids, exciting for the community. (To) have two teams squaring off this late in the season that are both undefeated, a testament to both programs and the success that they've had to this point...Two completely contrasting styles of offense."
GFW runs a full-house backfield, the so-called Elk River-offense. Gimbel said the key would be for defensive players to stay focused on their assignment, "We told them, they can't be like cats and chase anything that's shiny. Just do your responsibility and trust the guy next to you that they're going to do theirs."
2019 season: (13-0)
BP 46, Rushford-Peterson 0
BP 49, Wabasha-Kellog 0
BP 50, Hayfield 12
BP 27, Goodhue 6
BP 62, Randolph 16
BP 61, Kenyon-Wanamingo 6
BP 48, Faribault Bethlehem Academy 6
BP 44, Medford 0
BP 56, Randolph 27 (section semifinal)
BP 59, Goodhue 12 (section final)
BP 42, Springfield 20 (state quarterfinal)
BP 41, Ada-Borup West 0 (state semifinal)
BP 41, BOLD 15 (state championship)
2020 season: (5-0)
BP 37, Rushford-Peterson 22
BP 26, Medford 15
BP 53, Lewiston-Altura 29
BP 47, Fillmore Central 12
BP 49, Randolph 6 (one-game playoff/section final)
2021 season: (6-0)
BP 57, Hayfield 6
BP 41, Lester Prairie 26
BP 33, USC 6
BP 47, WEM 0
BP 42, St. Clair/ Mankato Loyola 0
BP 54, Gibbon-Fairfax-Winthrop 8
Friday, October 15 vs NRHEG
Wednesday, October 20 at Medford
Blooming Prairie's last loss came against BOLD (Bird Island-Olivia-Lake Lillian District) 37-7 in the 2018 state semifinals at US Bank Stadium.
This Friday, October 15 the Awesome Blossoms will renew their rivalry with New Richland-Hartland-Ellendale-Geneva, playing the Panthers for the first time since 2014.
NRHEG (3-3) coach Marc Kruger is looking forward to the challenge, "It's going to be a great game. I'm really excited to play them. I've never gotten to play them...We're looking forward to taking on a tough team. They throw the ball a lot, which is something we don't see...something very exciting for our defensive backs."
The game will be heard on Kat Kountry 105 FM and on the free downloadable app.
Enter your number to get our free mobile app
Top 10 Things Minnesota Kids Want To Be When They Grow Up
What do kids want to grow up to be? In 2019 a bunch of surveys were done and it really hadn't changed much from when you and I were little kids...with one addition. See if you can spot the NEW career (and a parent obviously NOT happy with the kid's Dad Trend).