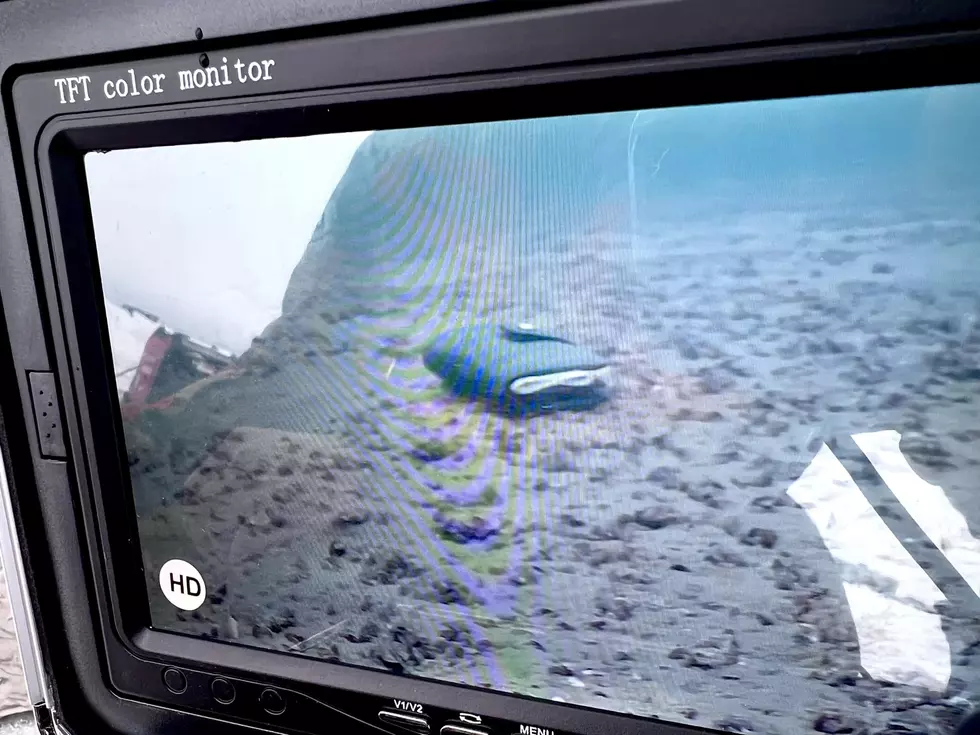 See How A Minnesota Angler Retrieved A Wallet That Fell Through Ice Hole
Ashley Ayers Facebook
There are some things you might have anxiety about when ice fishing on a Minnesota lake. Thin ice, ice ridges, blizzards, flooding permanent houses, and more. One of the things at the top of the list is dropping something valuable down the ice hole.
I've heard stories about keys falling down a hole, glasses, phones, poles, and now a wallet. I saw this on an ice fishing Facebook group and thought, "There's no way they could get that back."
After reading the post, I was shocked that they actually got it back. But how?
I reached out to Ashley, who is the wallet's owner. She was fishing out of High Banks resort on Lake Winnie when the catastrophe happened. Lake Winnibigoshish in Northern Minnesota.
She was fishing with her boyfriend Melvin, and friends Kevin and Giz.
They also had their two bulldogs, Oakley and Ollie along. Quite the party on the ice!
Ashley says that she made it through four years of ice fishing without losing anything down an ice hole. On January 1, 2023, she somehow dropped her wallet down the hole.
They were able to see the wallet underwater with their high-definition underwater camera. The big problem was that it had landed on the bottom of the lake 15 feet away from where they had their ice house set up. The wallet was at a depth of 20 feet.
Ashley's family's lifelong friend "Uncle Kevin" was with them, and he helped them get the wallet back. They had to drill four holes to try to get above it. They used a homemade contraption using a depth bob with two suspended treble hooks attached.
After about an hour and a half, they finally snagged it and were able to bring it to the surface. That definitely had to be the biggest catch of the day.
Ashley says all the props go to the guys. She was just their cheerleader. She also packed up the fish house while they were working on getting the wallet back. A disaster was avoided, and it's a story they will never forget. Well, done.
States with the most registered hunters
Stacker
analyzed data from the U.S. Fish and Wildlife Service to determine which states have the most registered hunters. Read on to see how your state ranks on Stacker's list.