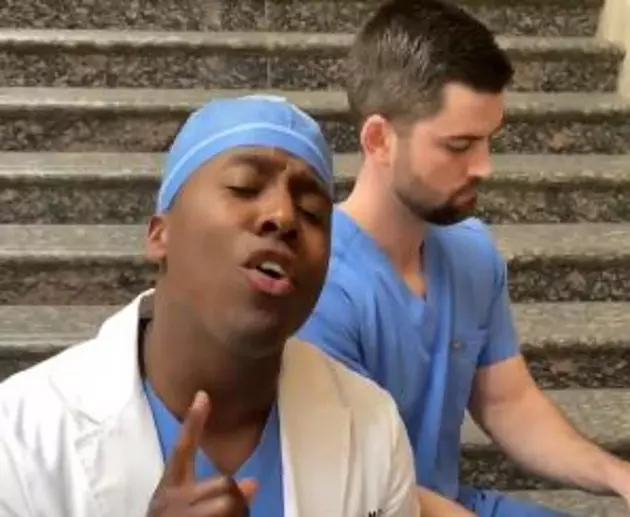 Rochester's Dr. Elvis Teases Project For All of America
Elvis Francois
It was Valentine's Day of 2017 when we first heard the amazing voice of Dr. Elvis Francois from the Mayo Clinic. He had shared a Facebook video of him singing with a heartfelt message to those dealing with the loss of a loved one. The world discovered his amazing voice in March of 2018 when another one of his Facebook videos went viral. It caught the attention of a TV producer who booked the singing Dr. on Ellen's show.
Earlier this year, Dr. Elvis and Dr. William Robinson, who provides the music to Francois' voice, released an E.P. called "Music is Medicine" with proceeds going to COVID-19 relief. At one point, it was the #2 charting album in the entire country! Now, the duo has wrapped up another project, and while there aren't any details Elvis does say it is a "pretty special project for all of America".
I love that each of his Facebook posts contain a heartfelt or inspirational message and the post teasing this project was no different. He used it to remind people that anything is possible. Francois wrote, "never forget that I'm just a kid who grew up with nothing....so if that's you today...then this could be you tomorrow. So keep working, keep grinding, keep climbing. I'll meet you at the top... "
I can't wait to hear or see what it is. When we find out we'll be sure to let you know!
READ MORE: Inspiring Minnesota Stories From the Coronavirus Pandemic