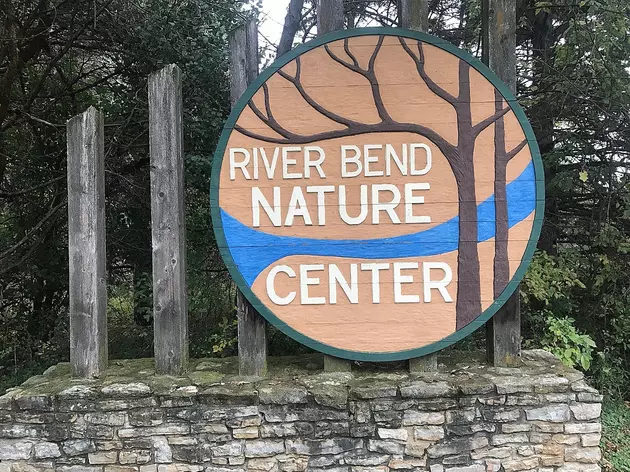 River Bend Nature Center has Activities for Kids Over Holidays
River Bend Sign. Photo by Gordy Kosfeld
River Bend Nature Center of Faribault will have representatives stop by today for our KDHL AM Minnesota program at 9:30 a.m.  The Nature Center is offering School's Out Adventure Days, individual day-long camps on days students are off school from 9:00 a.m. to 3:30 p.m.
Optional childcare before starting at 8:00 a.m. and after ending at 4:30 p.m. is available or an additional fee.  These programs are open to kindergarten through 5th graders.  The fee is $50 per person per day, $40 for River Bend members.  Optional additional before and after care is $10.  Scholarships are available.  Phone to inquire 507-332-7151 or visit the website at River Bend Nature Center.
Pre-registration is required for this program.
In a News Release River Bend says, "Students will be provided with outdoor recreation and activities to interact with, discover and understand nature."
Monday, December 23- Winter Birds
"Not all birds head south for the winter.  Learn how and why some birds stay in Minnesota year-round."
Friday, December 27- Track the Pack
"Come learn about different ways we can track animals.  Learn how to tell apart footprints of animals, and become a detective as we try to figure out who walks through our woods."
Monday, December 30- Winter Adventures
"Burn off some winter break energy at River Bend.  Learn how to kicksled and snowshoe, an play winter games."
Tuesday, December 31- I HeART Winter
"Use nature as your inspiration as we create and get a little messy through projects like papermaking and nature weaves.  Bring home your creations."
Enter your number to get our free mobile app