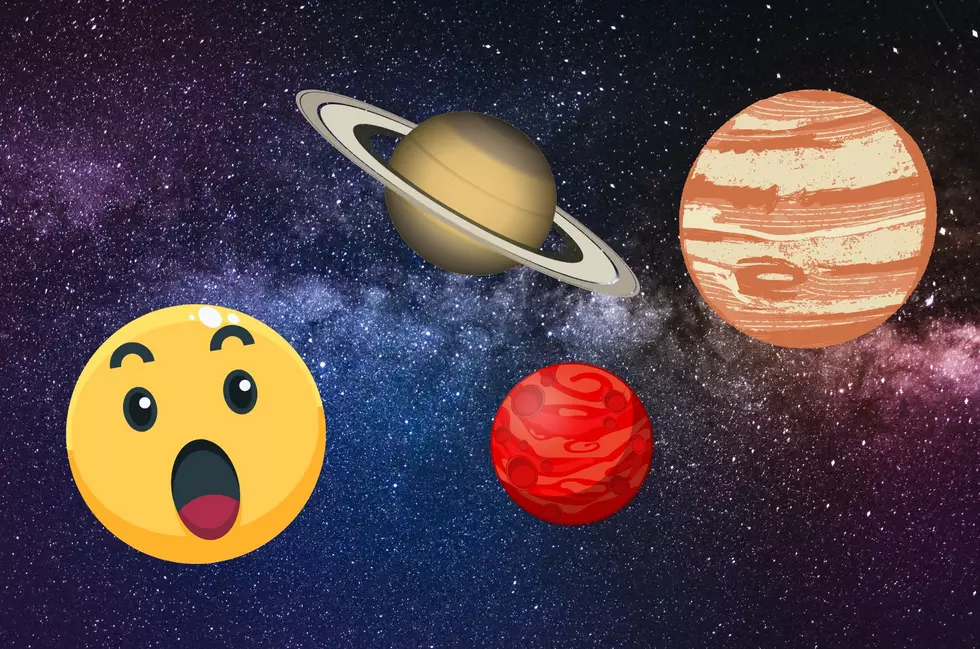 It's Been 100 Years Since We've Seen this Rare Event in the Minnesota Sky
Thinkstock
Make plans to go to the outskirts of Rochester, Minnesota the morning of Friday, June 24th. That's when a rare sky event will take place. It's been 100 years since an event like this has happened, and there are a couple of reasons why this event is so special.
What is The Rare Sky Event on June 24th, 2022?
In the early morning on June 24th, you'll be able to see not two, not three, but five planets with the naked eye! Yep, no need to pack your telescope. The five planets are Mercury, Venus, Mars, Jupiter, and Saturn. And also the moon, of course. That's the first reason why this event is so special, is that so many planets will be visible.
The next reason why it's so special is because all of the planets and the moon will be in their correct order from the sun. So the order will be Mercury, Venus, the moon, Mars, Jupiter, and Saturn. Astronomer Gary Seronik told the Farmer's Almanac that "'It's been about 100 years since a similarly compact parade of planets graced our skies, and you'll have to wait until 2041 to see such an arrangement again.'"
What Time You Can See the Rare Sky Event on June 24th
If you aren't an early bird, I've got bad news, you'll be able to see this rare sky event around 4:20 in the morning on Friday, June 24th. And the best place for viewing the event will be as far away from light pollution as possible. So you'll probably want to get to a farm field or something to have the best view.
Based on an illustration I've seen, Marcury will be pretty close to the horizon so you'll want to try and be somewhere flat as well. Once you get to your desired location you'll want to look at the southern and eastern sky to see all five planets. Pretty cool!
Listen to the Get Up & Go Morning Show w/ Dunken & Carly On-Demand below, with the 106.9 KROC app, and on the following podcasting services:
Apple | Google | Spotify
Terrifying Wisconsin Home Also Comes with Amazing Lake Views
This home that was recently for sale in Racine, Wisconsin has an insane backyard. It just a cliff drop-off! There are beautiful views of Lake Michigan but the backyard is a little scary.