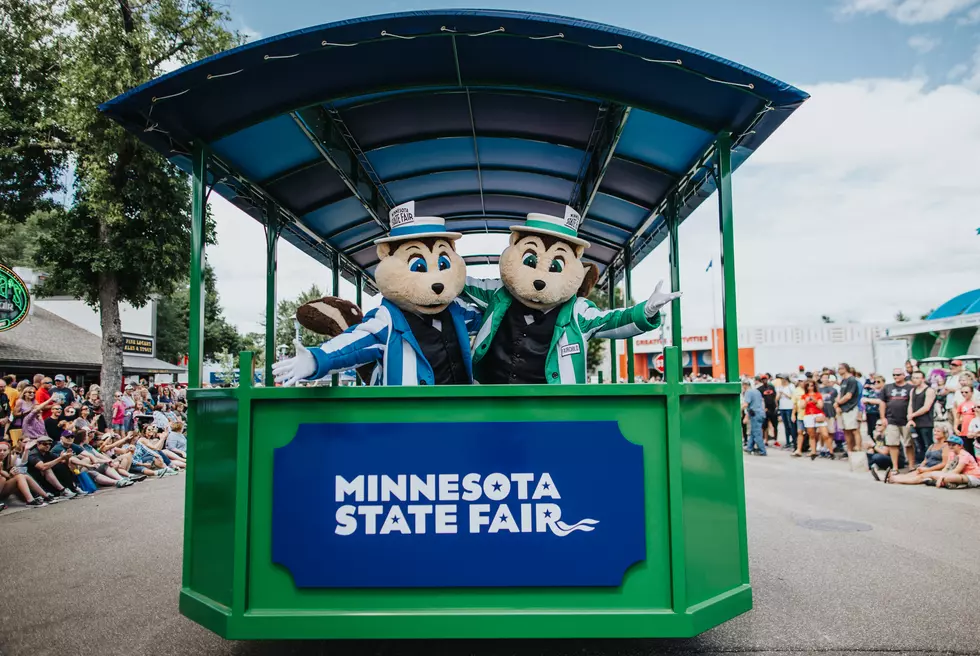 Put Your Name on a Sidewalk Brick at the Minnesota State Fair
Minnesota State Fair
The Minnesota State Fair is officially happening in 2021, and after a year off it'll feel so good to be gathering together at the fairgrounds.
In visits past, you might remember walking around and seeing names and organizations on benches and on sidewalk brick, and going "how did someone get their name there?" Those special benches and bricks are made possible by the Minnesota State Fair Foundation, which is a non-profit that works to preserve and improve the buildings, fairgrounds, and educational programs.
One of the ways they raise funds is through personalization opportunities on the fair grounds, like putting your name or organization's name on a brick in the brick plaza by the grandstand:
These 8" x 8" bricks can feature family names, fair memories, logos* and much more and are placed on the east side of the Grandstand in the brick plaza. The deadline to have a brick placed in 2021 is July 1, 2021.
Bricks have room for six lines of text with up to 15 characters, including spaces, in each line. Bricks cost $250 each, and if you want a logo or piece of art on it there might be an extra charge. The donation for the brick is tax-deductible since the money is going to a non-profit.
The deadline for creating a personalized brick is coming up soon, on July 1st. If you are interested in creating your own brick for the plaza and literally having your name be part of the Great Minnesota Get Together, check out the Fair Foundation's website.