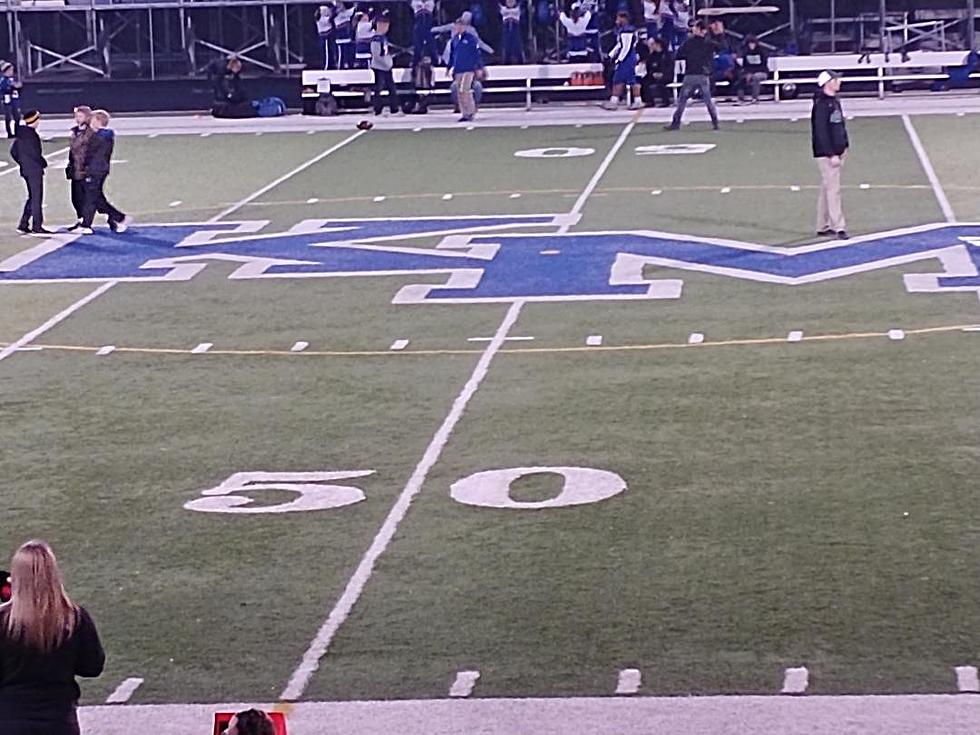 Prep Football, Week 7: The Last Time Owatonna Played Kasson
Roy Koenig/TSM
The first-ever football meeting between Owatonna and Kasson occurred in '19. That would be 1919. The teams played four times between then and 1923 and haven't met on the gridiron since. The Indians won all four meetings in those post-World War I games. Wednesday the now-Huskies host the now-Kasson-Mantorville KoMets at 7 pm at OHS. Radio coverage will be heard on AM 1390 KRFO, 94.7 FM, and on the app and website.
There are no playoff implications in the game. Owatonna is locked into the second seed in Section 1-5A and KM will be the No. 2 seed in Section 1-4A. Huskies coach Jeff Williams talked about the importance of confidence for his team during the High School Coaches Show on Saturday, "This is an important bounce back week for us [after a 27-0 loss at New Prague] to get spirits back up...We've got to make sure that with high school kids, we give them a glimmer of hope. There's positive things that can come on the horizon."
Regarding the KoMets' schemes, Williams says the Huskies haven't seen it yet this season, "They've got some really fine players. Their quarterback is difficult to contain. They run option which we haven't seen this year. They morph into about three or four different fronts defensively."
Blooming Prairie (No. 1AA) plays at Medford in a Kat Kountry 105 FM broadcast and likely preview of an opening round playoff game for Section 2AA.
Triton hosts Goodhue in a game to determine the No. 2 seed in Section 1AA.
Waterville-Elysian-Morristown is at NRHEG with the No. 5 seed on the line in Section 2AA.
The game of the night may be Cannon Falls (No. 6-3A) at Lake City (No. 1-3A) with the winner landing the top seed in Section 1AAA.
Another intriguing game pits Mankato West (No. 1-5A) against Mankato East (receiving votes in 5A) at Minnesota State University-Mankato's Blakeslee Stadium. Quite a few of those players will be back at the stadium January 21 as part of the high school schedule for Hockey Day Minnesota.
Northfield at Faribault, Power 96 radio
Kenyon-Wanamingo at Wabasha-Kellog, The Mighty 920 KDHL
Bethlehem Academy at Rushford-Peterson
Byron at Rochester Mayo
Caledonia at Dover-Eyota
Chatfield at Lewiston-Altura
Luverne at Waseca
Red Wing at New Prague
Rochester JM at Stewartville
St. Charles at Zumbrota-Mazeppa
Winona at Rochester Century
Enter your number to get our free mobile app
RANKED: Here Are the 63 Smartest Dog Breeds
Does your loyal pup's breed make the list? Read on to see if you'll be bragging to the neighbors about your dog's intellectual prowess the next time you take your fur baby out for a walk. Don't worry: Even if your dog's breed doesn't land on the list, that doesn't mean he's not a good boy--some traits simply can't be measured.