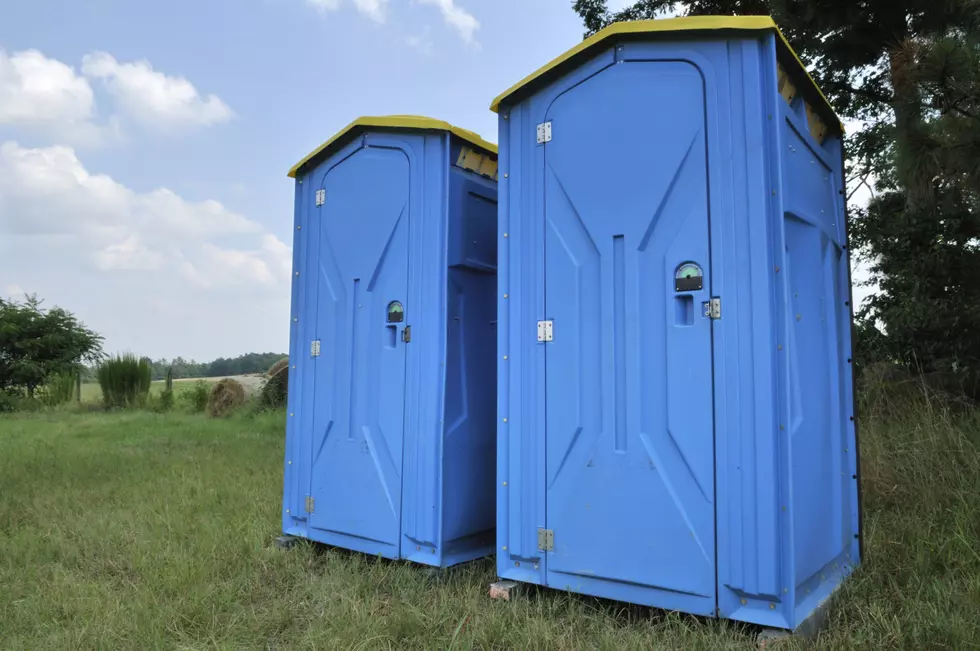 Portable Toilets Fly Out Of Flatbed, Cause Havoc On Wisconsin Interstate
PhotoSouth
This is one way to have your day go down the toilet: some unlucky motorists in Wisconsin had to dodge porta-potties while on their commute this week.
Over the past few years, there have been some really odd stories when it comes to driving. I guess you really don't know what could happen! One great example of this comes from early 2020, when a Minnesota man was hit in the face with Chipotle while casually driving one day.
One year later, another strange story made headlines for a similar reason. A ten-year-old boy from Minnesota took his parent's car for a ride. Why? He just really wanted Cheerios for breakfast. It was late at night when he took the car and it looks like he had breakfast on his mind.
These are just a few examples of many weird things that have happened on Minnesota and Wisconsin roads over the past few years. This one has to take the cake though. After reading it, you might feel pretty pooped. (See what I did there?)
The stinky situation happened in Wisconsin on Tuesday (August 9th). According to local news outlets in the area, a truck carrying the portable toilets accidentally spilled them while traveling. At least seven porta-potties flew off the truck.
If you're curious where the incident happened, it occurred while the driver was on Interstate 94 in Waukesha County. Adding to the mess was the fact that this happened before 5 a.m., which means it was dark outside at the time.
For this reason, the porta-potties weren't entirely visible to others on the road that early. Reports say at least four cars were damaged by the toilets but thankfully, nobody was seriously injured.
A handful of people who spotted the toilets on the road were interviewed by WISN, with one of them stating they were so shocked to the see the porta-potties and had questions racing through their mind about how a portable toilet ended up on the interstate. I would probably be feeling the same way!
Here's the good news: the porta-potties were not used, which means when they went flying, nothing went spilling if you know what I mean. However, one portable toilet did leave toilet paper flying through the air as it went flying off the truck.
To picture the interstate lined with porta-potties, you can check out a still shot of the scene courtesy of FOX6. This is definitely not the kind of headline I thought I would see today. Ha! The driver was not charged.
I am not sure what I would do if I saw porta-potties I would probably laugh and then be in shock for the rest of the day! Something just as crappy happened in Wisconsin just a few years ago, by the way.
A motorist in Wisconsin was driving when they spotted a toilet in the middle of the road. The driver was distracted because they spotted another toilet in the distance. I am not sure what's going on with the toilets in Wisconsin but hopefully nothing else happens relating to toilets and driving anytime soon.
16 Strange Travel-Related Things That Have Happened On Minnesota / Wisconsin Roads
Ten (Plus) Items Made In Wisconsin
A review of the top ten items made in Wisconsin - expanded just a little to fully-recognize one of the listings.