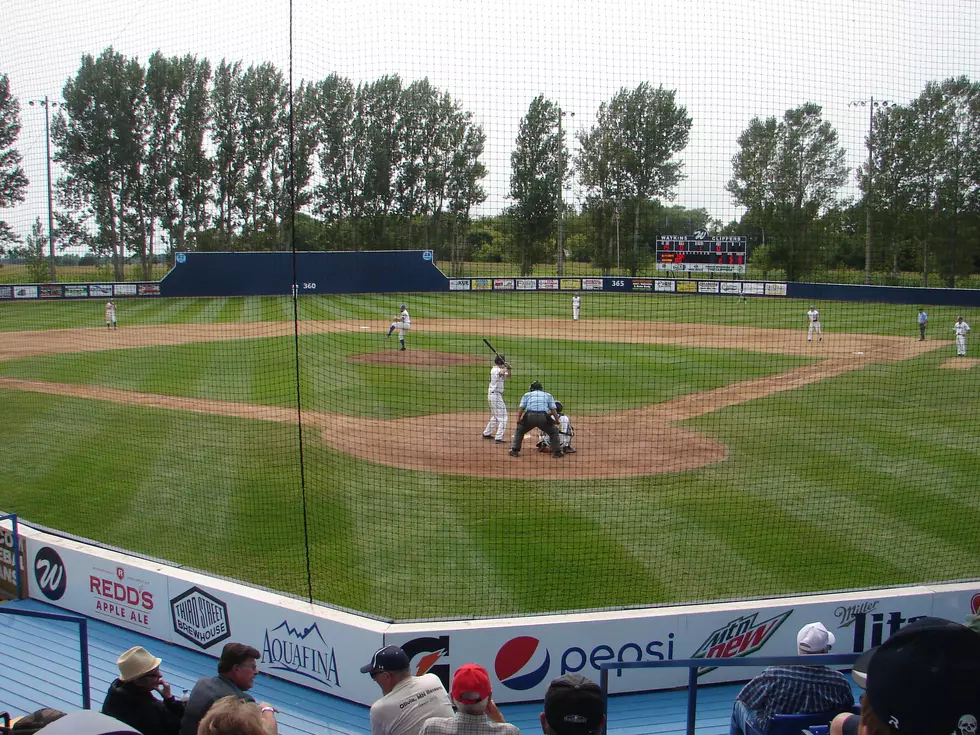 Pirates Sink Owatonna Aces at State Amateur Baseball Tournament 4-3
Roy Koenig, Townsquare Media
Blue Earth rallied in the top of the ninth inning for two runs and beat Owatonna 4-3 in the state Class C baseball tournament in Watkins. The Pirates scored all of their runs with two outs.
Blue Earth's final inning rally came right after Owatonna had taken a 3-2 lead in the last of the eighth on a wild pitch. Tyler Smith led off with his second single. He was sacrificed to second and took third on a dropped third strike play.
The Pirates opened the scoring in the top of the first with a two-out rally off Aces starter Brandon Wolf, who gave up just six hits and one earned run over seven innings. He also picked two runners off of first base. Kelvin Nelson, drafted from Waseca after the region tournament, pitched the final two innings.
The Aces almost tied the game in the bottom of the first. Benji Hager had walked to lead off the inning and was moved ahead on a sacrifice. Hager tried to score on Riley Thompson's broken bat single but was thrown out at home. Owatonna eventually tied the game in the fourth inning on Matt Simon's ground out. Smith and Thompson each singled to open the frame and were moved ahead on a Brian Simon sacrifice bunt.
The Aces went up 2-1 in the sixth inning on Matt Simon's second hit of the game, driving in Thompson, who had walked. Blue Earth tied the game in the seventh. With two outs Wolf hit the lead off man with a pitch for the second time. The runner stole second. A throw from catcher Owen Carlson was off line and allowed the runner to sprint to third where another errant throw allowed him to score.
The loss brought Owatonna's season to a close. The Aces went 18-12 over the summer. This was their third straight trip to the state tournament and their 22nd overall. Blue Earth moves on the the Sweet 16, with games continuing Labor Day weekend.
Matt Simon earned the Kottle Jeweler's Diamond Player of the Game award with two RBI, two hits including a double and solid play at first base fielding several throws in the dirt and a couple high tosses that he stretched to catch.
The Faribault Lakers, who were a semifinalist a year ago, lost on Saturday as well. They fell 6-2 to Green Isle.