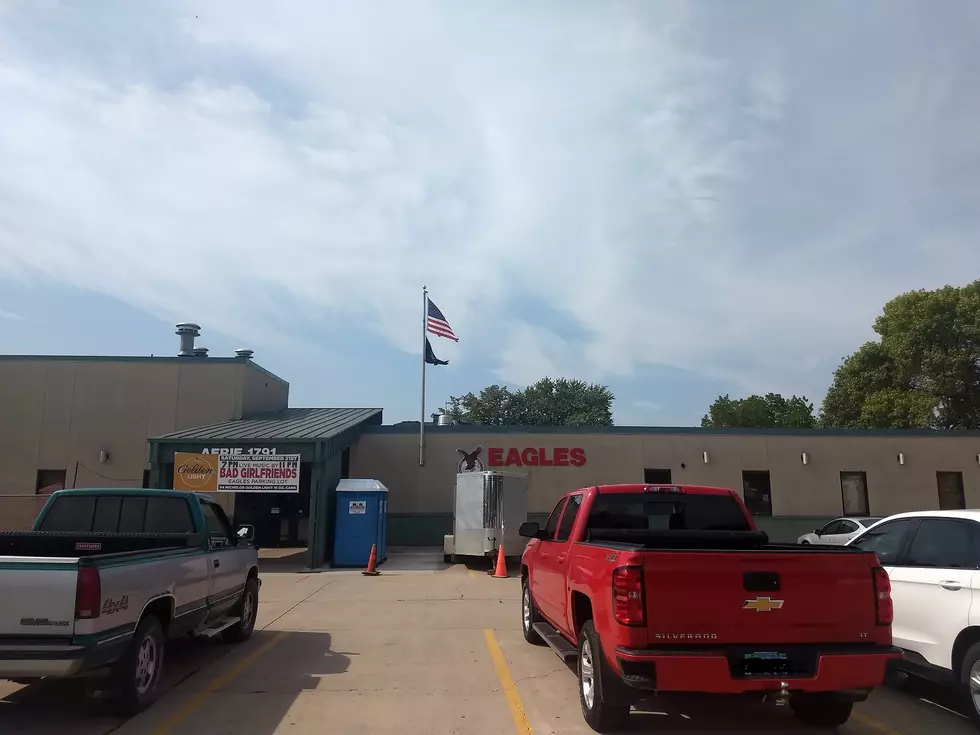 Parking Lot Party at the Owatonna Eagle's Club
Melissa Hall/TSM
Chris Behne with the Owatonna Eagles Club was on Talk of the Town Friday morning, talking about the huge parking lot party that is planned for Saturday, September 21st.  The festivities will begin at 2 pm, with games and socializing.
There is a band scheduled, Bad Girlfriends, who will take the stage starting at 7 pm. The band plays a mix of classic and current rock, country, and pop hits. Something for everyone to enjoy. It is a 21 and over show, and they will be checking ID's, so make sure you have it with you when you go.
There is a $10 cover to get in to see the band, but, as Chris said this morning, you know your cover is going towards the numerous charitable organizations that the Eagles donate to, including the Don Tuerk Memorial Scholarship. That scholarship was created to help out those who are going to school for public service positions, examples being law enforcement, paramedic, etc.
You can get out and enjoy an afternoon and evening with friends, music, and food. The kitchen will be open at the club. In the case of inclement weather, they will move the party inside.