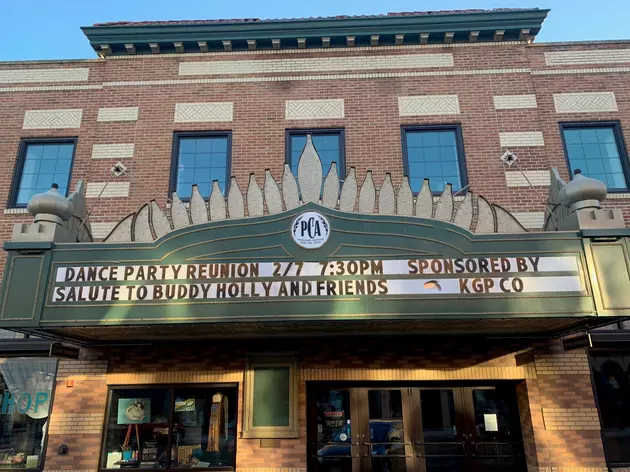 Paradise February Event Details on KDHL
paradise Center for the Arts Faribault. Photo by Gordy Kosfeld
Representatives of The Paradise Center for the Arts stops by KDHL 9:30 this morning to give us details about February events.  For example the Merlin Players Professional Theatre has a production later this month.
This Friday there is a Dance Party Reunion: A Salute to Buddy Holly and Friends.  A re-staging of Buddy Holly's 1959 Winter Dance Party, featuring music od Buddy's co-stars, Ritchie Valens, Dion and the Belmonts, The Big Bopper and Frankie Sardo.
The Paradise descrption of the event on their website states, "A STELLAR TRIBUTE to the music of American rock and roll icon Buddy Holly, featuring original cast members from History Theatre's IVEY-award-winning production of Buddy!  The Buddy Holly Story.  Endorsed by Sonny Curtis and Jerry Allison of the Crickets.  Music direction by Gary Rue, produced by Gary Rue, and hosted by Charles Fraser!"
This event is sponsored by KGPCo.
The event is this Friday at the Paradise Center for the Arts at 7:30 p.m.  Tickets are $20 for Member/Student and $25 for Non-Member.
Enter your number to get our free mobile app