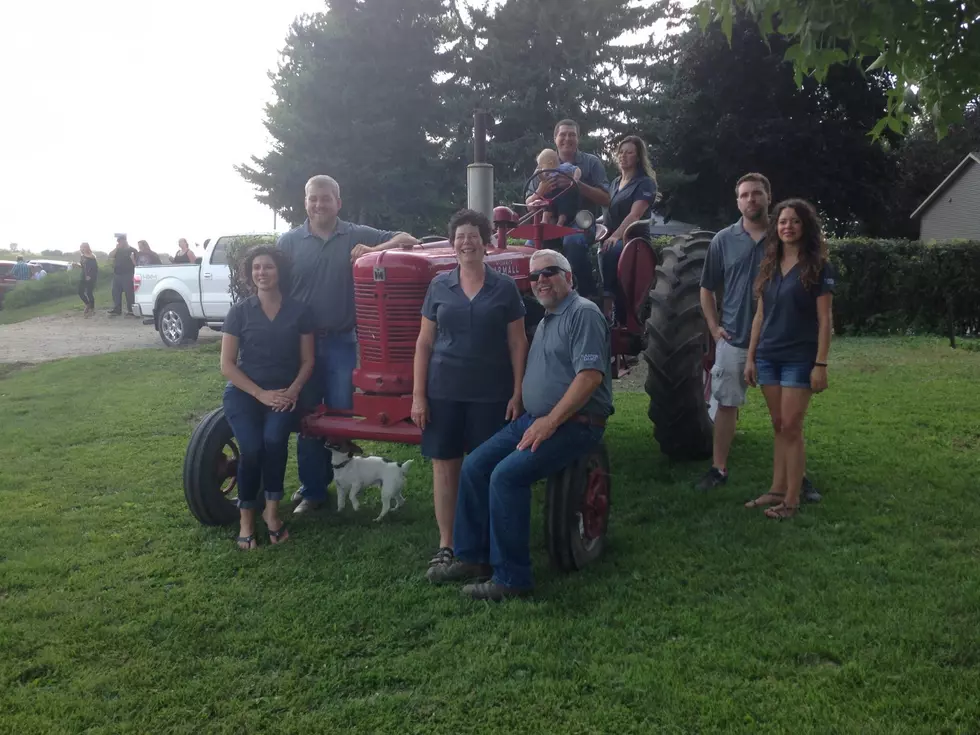 Owatonna's Karen Kasper is Farm Mom of the Year and Author
Roy Koenig, Townsquare Media (2016)
Owatonna's Karen Kasper has turned her love of agriculture into a children's book series. She was recently recognized as the Midwest Farm Mom of the Year.
The America's Farmers website named Kasper as the Midwest Farm Mom of the Year for her work on the family's dairy farm and her work promoting agriculture. Kasper hosted an ice cream social and petting zoo Wednesday at the family farm. She told KRFO Radio that her daughter Steph nominated her for the award without her knowledge. Karen says when she got the phone call that she had won, she thought it was a prank, then had to sit down when she realized it was real. Kasper has enjoyed the attention and meeting the other winners from around the country. The award is sponsored by Monsanto. A company representative was at Wednesday's event and said Kasper was a great example of someone who gives back to the community.
Kasper has volunteered with FFA and 4-H for many years and still works with the Farm Bureau, which gives here the chance to talk to kids about agriculture. She has started a series of children's books to share the story of farming. She plans to write about a dozen books in The Cow Boss Series. Kasper signed copies of two of her books Tuesday. A Surprise of Seven is filled with photos taken by her daughter, who has her own photography business. Jose's Farm was illustrated by Jane Engel.
Kasper didn't grow up on a farm. Her husband, Peter, did and they purchased their farm in 1987 and milked 65 cows. Kasper became a full-time farmer in 2003 and they now milk 400 head and grow corn. Their son, Tony, works on the farm. His wife, Betsy, and son, Milo, enjoy helping out. Daughters Caitlin Keck and Steph were both finalists for Princess Kay of the Milky Way crown.