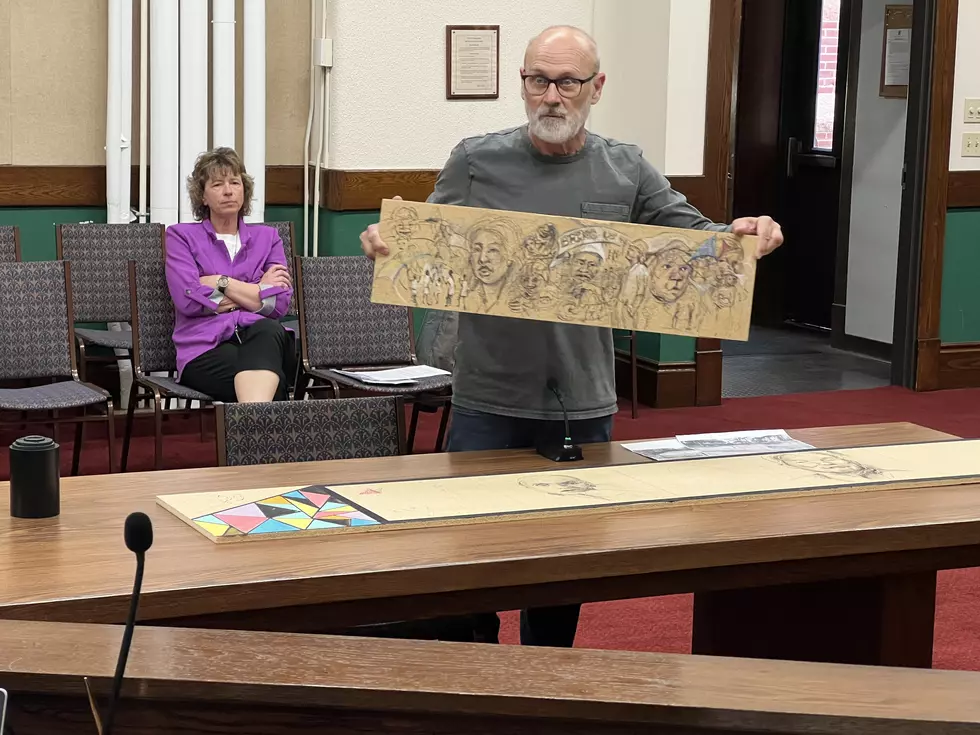 Owatonna Will Get New Mural Spotlighting City's Diversity
submitted photo, City of Owatonna
A project several years in the planning will become a reality in Owatonna with a new mural that "will promote and reflect Owatonna's rich cultural diversity" according to a news release from the City of Owatonna. The City Council approved the project in early May.
The Owatonna Human Rights Commission is leading the project. The mural will appear on concrete panels along the biking/walking trail close to Hoffman Drive NW and West Rose Street. The commission selected a proposal from local artist Steve DeLaitsch, who will paint the main portion of the mural. A Junior Girl Scout Troop will assist.
The Owatonna City Council approved the plan on May 3 and saw a draft of the mural on May 17 at a council study session. The news release states, "Outside costs associated with the mural are being covered, in part, by a Clean Water Land and Legacy Amendment grant through the Southeastern Minnesota Arts Council.
The mural will be created over the summer and dedicated during September during Welcome Week, a time that "will focus on bringing together immigrant and non-immigrant community members for the fellowship and exchange. Learn more at the national nonprofit Welcoming America organization.
The Top 10 Food Vendors at the 2021 Minnesota State Fair
These food vendors made the most money during the 2021 run of the annual Minnesota State Fair.
Enjoy ALL Of The Seasons Faribault Offers From The Comfort Of This Porch!
The home, located at 1108 3rd Street SE in Faribault now pending, was listed for 299,900, offers the new homeowner 4 bedrooms, a walkout lower level that enables you to enjoy the patio and backyard, on top of that the new owners will also get an oversized heated and insulated garage.