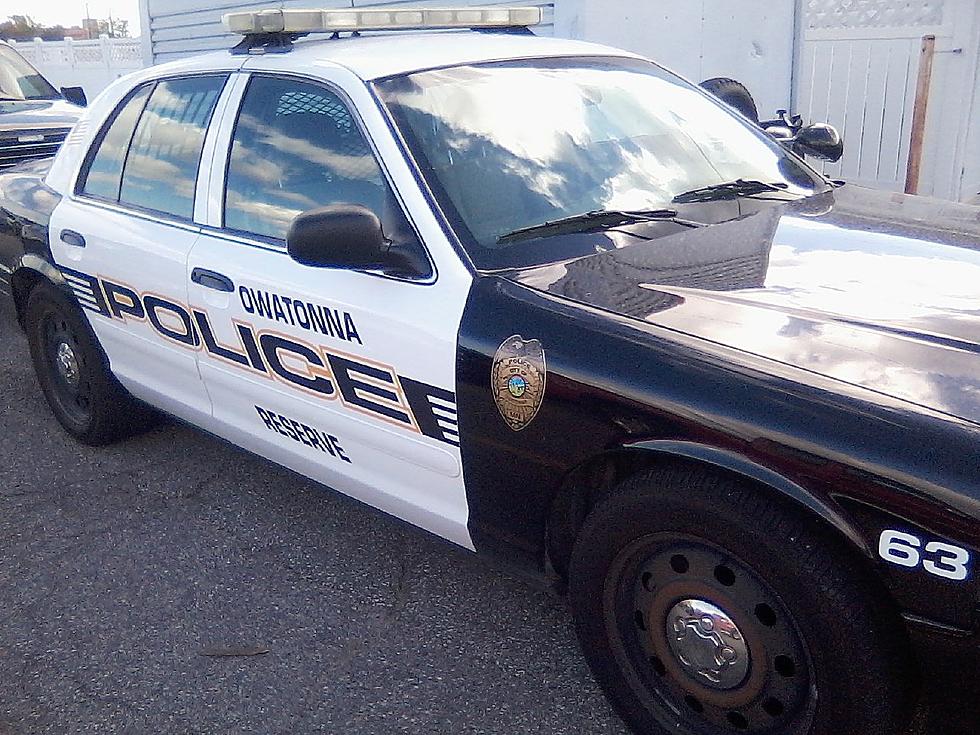 Owatonna Traffic Stop Leads to Arrest
Townsquaremedia
A traffic stop initiated by an Owatonna patrol officer led to the arrest of a Lonsdale man for violation of a "No Contact" order. The incident began Thursday, January 7 in response to a moving violation. "The offender pulled out in front of a marked squad car," according to Just the Facts, the weekly e-newsletter from the Owatonna Police Department (OPD).
"The officer visited with the female driver and learned she was driving without a valid license." It was also determined she was under a protection order. The male subject of that order was also in the vehicle. Just the Facts reports, "When asked to identify himself, the male gave a false name and date of birth."
He was arrested. At the jail, "the male gave a statement to the fact he knows the order was in place and he gave a false name because of that." Twenty-year-old Joshua Stolte of Lonsdale was charged with giving a false name to a police officer and violation of a court protection order.
Enter your number to get our free mobile app
The OPD invite residents to download the Winter Parking Map WebApp to make it easier to abide by winter parking restrictions that are in effect through March 31, 2021. Owatonna enforces an odd/even parking requirement from midnight to noon each day.
A listing of the rule in Just the Facts states, "At 12:01 am you need to park on the side of the street that coordinates with the calendar date. One should anticipate the date change at 12:01 am. This does not mean that you need to go out and move your car at midnight. One should park their car if they come home before midnight on the side of the street that the date is tomorrow."
Winter parking guidelines are not enforced between noon and midnight. Residents can parking on either side of the street during that time period.
1885 Church Turned Mediterranean-Style Home For Sale in Wisconsin