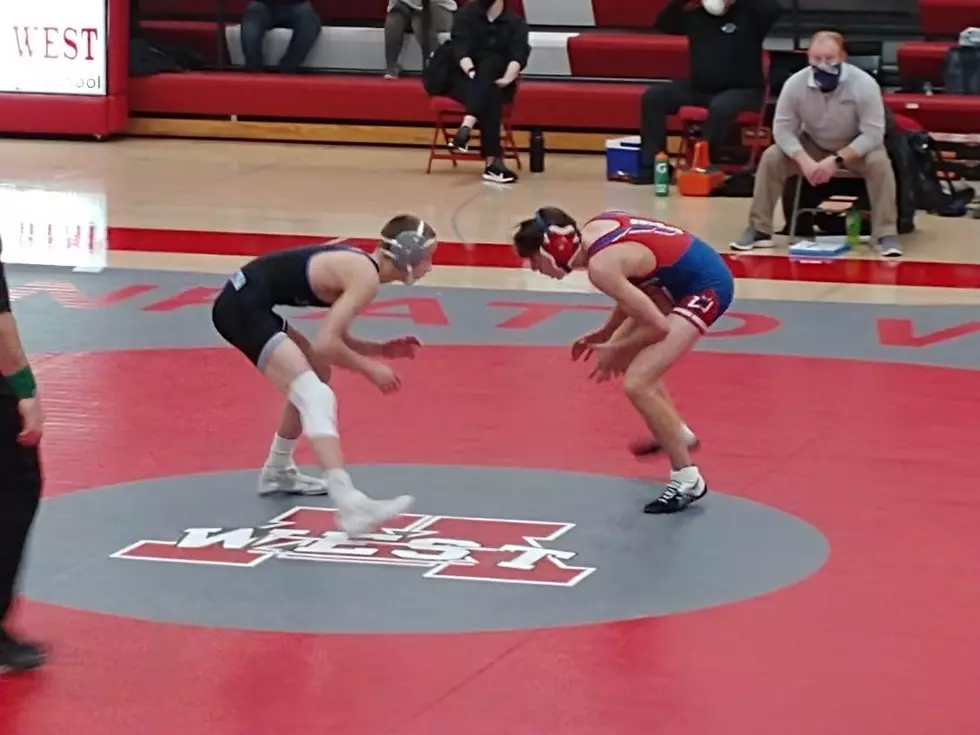 Owatonna to Open Wrestling Tournament at Home
Roy Koenig/TSM
The reigning 1AAA champion Owatonna wrestlers will open their title defense on their home mat Wednesday, March 10. OHS hosts a quarterfinal and semifinal match with the top team advancing to the section final Saturday, March 13 at New Prague. The state quarterfinal will also be contested on Saturday with the Section 1AAA winner facing the Section 2AAA champ.
Only that winner will advance to St. Michael-Albertville. The state tournament is being held under different guidelines with just the team semifinalists and a reduced number of individuals gathering for the one-day Class AAA meet on Thursday, March 25.
The second-seeded and 12th ranked Huskies (19-7) will square off with Winona (4-19) at 6 pm on Wednesday. Owatonna beat the Winhawks recently 72-7. The winner will face the winner of No. 9 rated Faribault (19-2) and Albert Lea (16-12). The Falcons swept the Tigers this season 33-30 and 36-24.
OHS took two from Albert Lea by scores of 36-32 and 43-30. Owatonna beat Faribault last week 46-20 to earn a share of the Big Nine championship. Hear Owatonna's matches on AM 1390 KRFO, now simulcasting at 94.7 FM, as well as on the free downloadable AM 1390 KRFO app.
Top-seed Northfield (No. 10 ranked, 23-5) swept two matches from the Huskies but lost to Faribault. The Raiders will face Austin in the quarterfinals Wednesday at Farmington High School. The host Tigers will meet Rochester Mayo in the quarters. Apparently Farmington gets to host rather than Northfield due to gym size.
Saturday's Super Sectional at New Prague will start with the Section 1AAA and Section 2AAA title bouts at 10 am. The winners will wrestle in a state quarterfinal.
No. 1 rated Shakopee is a decided favorite in their section. Four schools, including Apple Valley, decided to forgo participation in the section tournament. Lakeville South and Eastview meet in the only quarterfinal. The winner faces Shakopee in one semifinal. New Prague and Prior Lake wrestle in the other.
Enter your number to get our free mobile app
How does Minnesota compare to other states in fitness level. You might be surprised.
Top 10 Fittest States in the Country