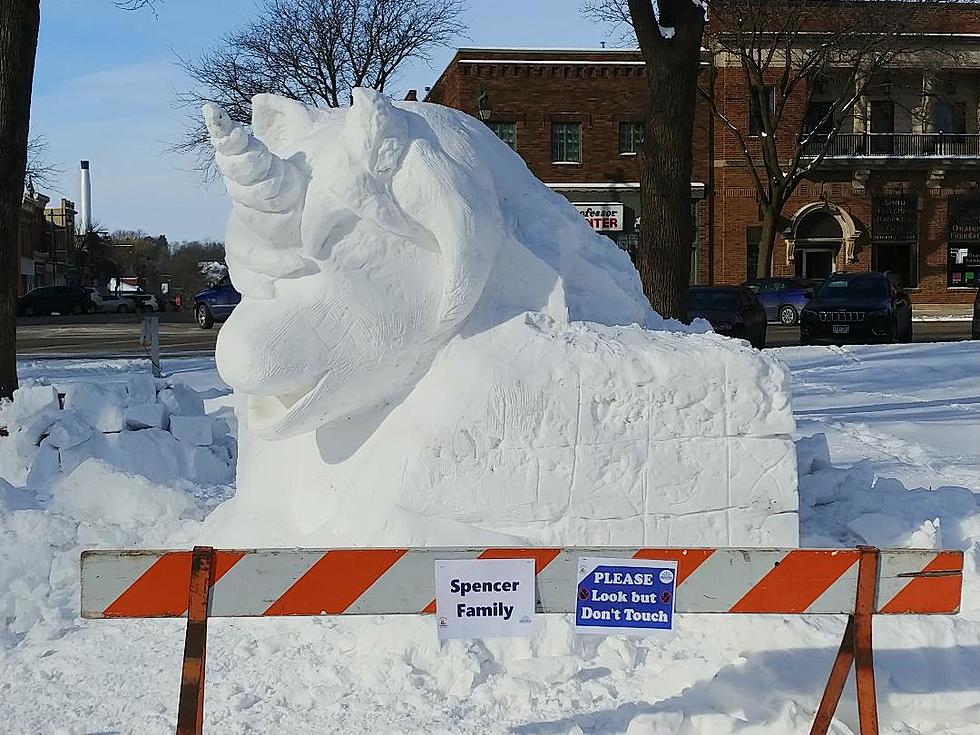 Owatonna Snow Sculptures Taking Shape; Winter Weekend Out Coming Up
Roy Koenig/TSM
Winter is here for a little while longer. May as well enjoy it. Owatonna Parks and Recreation is hosting its Winter Weekend Out January 28-30 with a variety of events. In addition to snow-loving attractions, there is an indoor event at the middle school swimming pool and Rock on Ice around a bonfire that will hopefully keep you warm.
Snow sculptures are taking shape in Central Park in downtown Owatonna. I even heard Christmas music playing in the speakers when I stopped down on Wednesday to check the progress of the creations.
The Herzog Castle stands guard to the snow sculptures which include snow gnomes, what appears to be a saber tooth tiger, a unicorn, and a couple others in the early stages of construction.
Family open swim and log rolling at the Owatonna Middle School pool on Friday, January 28 is 6:30 - 8:30 pm. Children must be accompanied by an adult. There will be lifeguards as well.
Cardboard sleds, regular sleds and a snow shoe demonstration are scheduled for Saturday, January 29 at West Hills from 1 - 3 pm. The forecast looks pretty decent with a break from the bitter cold.
Rock on Ice at Morehouse Park is Saturday 5:30 - 8 pm. A bonfire and night skating will be enjoyed while music and lights add to the atmosphere.
Family ice fishing is free at Lake Kohlmier Sunday, January 30 from 1 - 3 pm.
You can also enter a Hawaiian photo contest by sending a picture to Owatonna Parks and Recreation through email at parksrec@ci.owatonna.mn.us. Ten daily admission passes to River Springs Water Park are the prizes.
Enter your number to get our free mobile app
Hockey Day Minnesota 2022, Mankato
Minnesota State University-Mankato hosted Hockey Day MN. The eight-day festival featured all levels from youth to Division I, including a junior game for the first time.