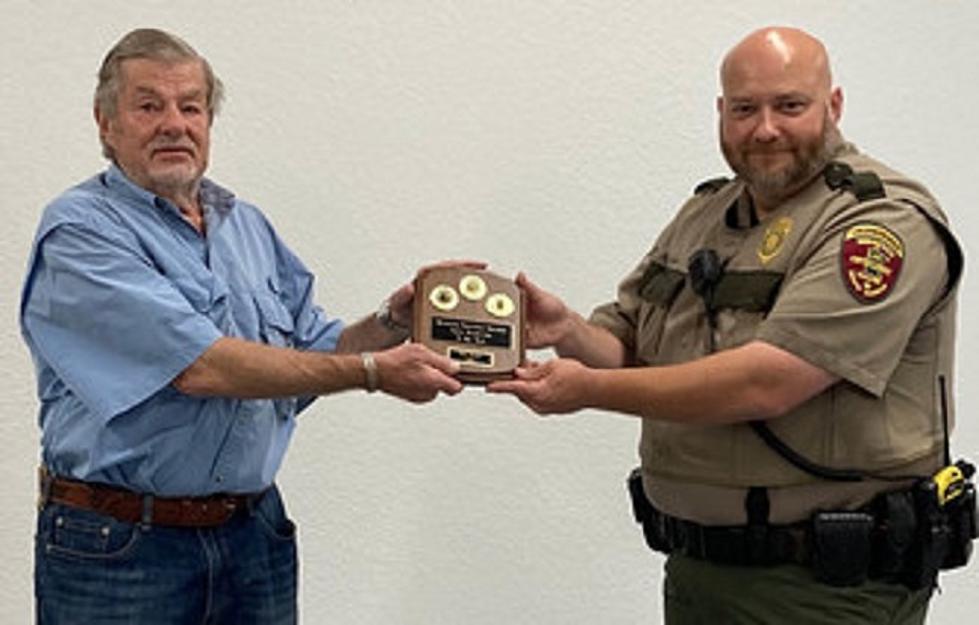 Owatonna Man Receives DNR Safety Award
MN DNR
Enter your number to get our free mobile app
Dave Olson of Owatonna is all about gun safety. He has been helping people earn their firearms safety certificate since 1966. He was also part of the effort to require safety training before getting a hunting license. Olson was recently named the 2019 firearms safety instructor of the year by the Minnesota Department of Natural Resources.
Conservation Officer Chad Davis, who is stationed in Owatonna, said, "It's hard to sufficiently express our appreciation for the dedication of volunteers who make our firearms safety program the success that it is."
Over 1,200 people have earned their firearms safety certification under the guidance of Olson over the last 50+ years. The news release from the DNR adds, "In 1991, Olson testified at the state Legislature as part of a successful effort to require firearms safety certification prior to purchasing a license to hunt in Minnesota. As a result of that law, anyone born after December 31, 1979 is required to have firearms safety certification in order to buy a hunting license in Minnesota."
Davis said, "Not only has Dave spent a lifetime helping people in the Owatonna area be safe around firearms, but his contribution to making hunting safer throughout the state can't be overstated. His dedication is incredible."
The DNR has about 4,000 volunteer firearms safety instructors. Go here for more information on the DNR's firearms safety program.
In other news from the Department of Natural Resources, an increase in the use of personal water craft on state waters this year has led to an uptick in complaints from lake house owners of illegal wakes. Get the rules here on PWC use.
MORE TO EXPLORE: Six Minnesota State Parks Where There Are Fewer Bugs